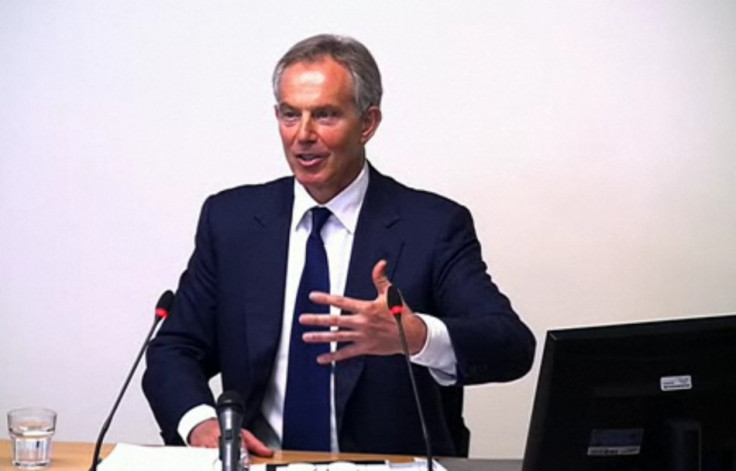 Tony Blair said there was "absolutely no truth" in claims by one of his former ministers, Tom Watson, that media baron Rupert Murdoch had called and told him to get the prominent phone hacking campaigner to hold back in his dogged pursuit against the Murdoch press over the scandal.
The Leveson Inquiry into press ethics heard the former Labour prime minister deny having ever received the alleged call, which Watson asserts he had relayed to him by former chancellor Gordon Brown.
Watson, who was a junior defence minister in Blair's government, has previously made the claim, which he repeated during his appearance before Leveson on 22 May.
Brown called him while he was on a hill in the Peak District, Watson said.
"It's not the sort of thing a backbench MP would forget too easily," he related. "[The comments] were within a wider conversation, but I noted it."
Murdoch's newspapers were under the spotlight at the time, because of a series of allegations made by the Guardian in mid-2009 that phone hacking at News of the World (NotW) was widespread.
NotW had already come under fire once for voicemail hacking, when it emerged that its royal editor, Clive Goodman, and private investigator Glenn Mulcaire had illegally intercepted the voicemails of the royal family. Both were subsequently jailed in 2006.
News International, NotW's parent company, had previously said that phone hacking had been committed by "one rogue reporter", but the Guardian's allegations cast doubt over this claim.
The paper closed in July 2011 after further revelations of hacking emerged, including that someone working for the paper accessed the voicemails of murdered schoolgirl Milly Dowler.
Watson became a fervent critic of the Murdoch press after he joined the media select committee in 2009 and has pursued the phone hacking scandal ever since.
He recently released a book on the scandal, Dial M for Murdoch, co-written with Independent journalist Martin Hickman.
Blair also dismissed the claim that Rebekah Brooks, former editor of the Sun newspaper and chief executive of News International, offered revenge for Watson's signature on a 2006 letter calling for the prime minister to resign.
Blair eventually resigned in 2007.
Watson released a statement shortly after Blair denied that he had received such an offer from Brooks.
"This puts me in a difficult position because the person who told me does not want their name to be made public, but given Mr Blair's outright dismissal of the claim, I feel I have to give further comment," Watson said in his statement.
"I was told by a former cabinet minister, a victim of hacking, just over two weeks ago that evidence to prove my claim exists and is held by Operation Weeting [the Metropolitan Police investigation into hacking].
"The former secretary of state, who is considered very close to Tony Blair, told me there is evidence to show Rebekah Brooks made the offer to exact retribution for [Blair's] resignation.
"The minister said that the evidence shows that Tony Blair did not reject the offer.
"This of course was his choice, but it was a choice - one given to him by Brooks."
Blair downplays Rupert Murdoch influence
Blair also used his Leveson appearance to downplay claims, which have been made by other witnesses who have appeared at the inquiry, that Rupert Murdoch and his family hold serious power and influence over politicians because of their media ownership.
Critics of Murdoch say he uses his position as a media proprietor to threaten and intimidate politicians into doing deals that are convenient for his business interests.
"He didn't lobby me on media stuff - the bulk of the conversation was about politics and Europe was a large part of that," Blair told Leveson.
"It was as good an insight as anyone I was talking to at the time.
"There was no deal on issues to do with the media... and, to be fair, he never sought such a thing."
Blair's evidence to Leveson was interrupted by a protester, who had managed to get past security and find his way to the court deep in the Royal Courts of Justice.
The man, thought to be anti-war filmmaker and activist David Lawley-Wakelin, accused Blair of taking millions of pounds every year from the bank JPMorgan because of large profits he claims they made from the Iraq war, which Blair instigated with former US president George Bush.
He then called Blair a "war criminal" before being dragged away by guards.
Blair said the man's claims about JPMorgan were "totally untrue".