Blake Shelton blames alleged racist and homophobic tweets on 'inappropriate humour'
Fans outraged by Shelton's offensive tweets from 2010 and 2011.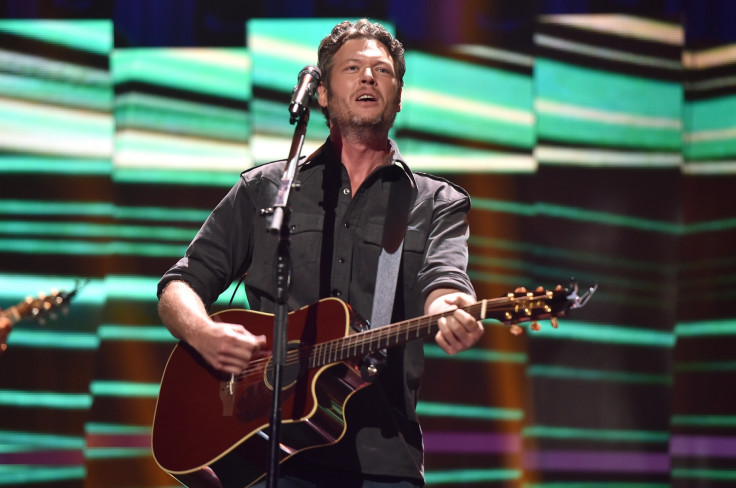 Blake Shelton has issued an apology for a recently discovered stream of offensive tweets. The Voice coach became the subject of intense scrutiny after seemingly racist, sexist and homophobic messages he sent between 2010 and 2011 resurfaced.
In a statement posted on Twitter, the Came Here To Forget singer blamed his comments on "inappropriate humour" and stated he did not intend to offend anyone. Shelton, 40, said: "Everyone knows comedy has been a major part of my career and it's always been out there for anyone to see.
"That said anyone that knows me also knows I have no tolerance for hate of any kind or form. Can my humour at times be inappropriate? Yes. Hateful? Never. That said I deeply apologise to anyone who may have been offended."
Although the country star has received some support from fans, not everyone was impressed by his apology. One Twitter user commented: "I guess we don't share a sense of humour," while another said: "Still not getting it. Your humour is way over my head." One other critic, who happens to be a fan of Shelton's girlfriend Gwen Stefani, weighed in: "Your 'jokes' are not funny they are unnecessary AF and im saddened that @gwenstefani associates with u cause i love her music."
Many also described Shelton's statement as a "non-apology", with one commenting: "we evolve from the awful jokes we could "get away with" back in the day, but that's no excuse to dodge an ACTUAL apology," while another stated: "I'm really disappointed and I really admired you. That's not a proper apology, what you said was disturbing."
One of the tweets, which Shelton sent in 2011, read: "Wish the douchebag in the next room would either shut up or learn some English so I would at least know what he's planning to bomb," while another in 2010 said: "So I just figured out a great excuse for my sick fantasy about Dakota Fanning. I thought she was Amanda Seyfried."
Another, also from 2011, read: "Standing in line at a coffee shop in LA talking with the man in front of me. He orders a skinny caramel latte. I couldn't tell he was gay!!!"
© Copyright IBTimes 2023. All rights reserved.