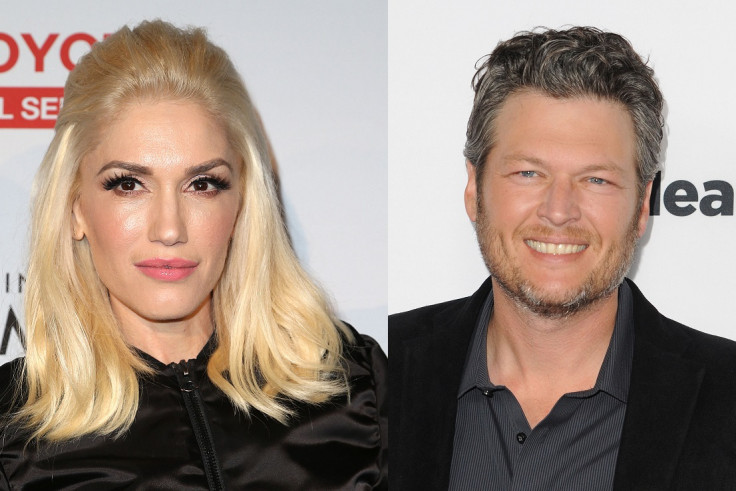 Blake Shelton has revealed that falling in love with Gwen Stefani saved him following his split from Miranda Lambert in July 2015 after four years of marriage. The couple officially confirmed they were in a relationship in November 2015 after meeting on the sets of The Voice.
"I tell people all the time, 'Gwen saved my life last year. She did," Shelton told CMT's Katie Cook, according to EOnline. "I think she'd tell you something similar about me."
The country singer/songwriter also acknowledged that he was taken by surprise when he and The No Doubt lead singer hit it off on the set of the TV show.
"It's not something anybody could've seen coming besides God I guess because it doesn't look like it would make sense," Shelton said. "All I can tell you is that it does. It just makes the most perfect sense for us and where we're at in our lives."
"Even coming into [her] second season [working on] The Voice, I didn't even really know her that well," the 39-year-old singer said, according to People Magazine. "All of a sudden this thing just happened because of some things we were going through and it saved my life, period."
The couple are currently rumoured to be engaged after the Hollaback hitmaker was spotted wearing a huge diamond ring at the Wango Tango music festival in Los Angeles on 14 May. The 46-year-old singer split from Gavin Rossdale in August 2015 after 13 years of marriage.