Violent riot at French migrant camp sparks devastating fire and leaves site a 'heap of ashes'
It follows clashes between French riot police and as many as 150 migrants.
A large blaze has ravaged a migrant camp that is home to over a thousand people in north-western France.
The Grande-Synthe migrant camp near Dunkirk experienced a huge spike in population numbers after the nearby Calais camp was closed in October 2016.
Now it has been reduced to a "heap of ashes" after skirmishes caused the closely-packed wooden huts to catch alight.
Humanitarian workers have told the Guardian that at least 10 people have been injured in the fire, which was home to between 1,000 and 1,500 people.
The fire started after infighting among Afghan and Kurdish migrants led to knives being drawn and at least six people being wounded.
French riot police then stormed the camp, triggering further fighting. Up to 150 people were said to have become involved. Once the camp caught fire, scores of migrants could be seen fleeing the site as the flames engulfed almost anything in sight.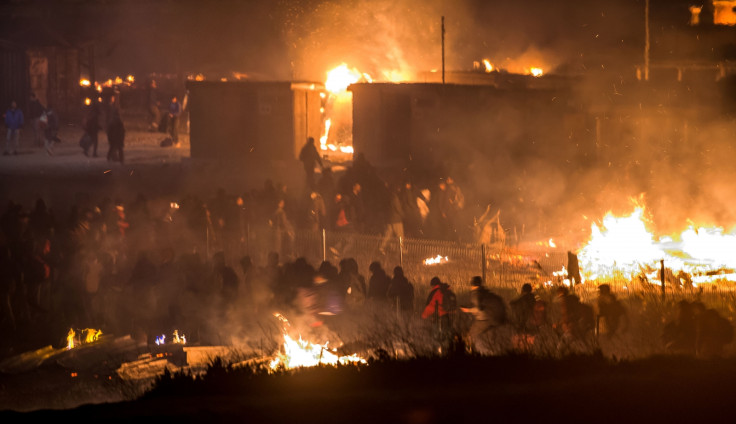 "There is nothing left but a heap of ashes," said Michel Lalande, prefect of France's Nord region. "It will be impossible to put the huts back where they were before."
A spokesperson for the prefect's office added: "Many of the cabins have burned down or are still on fire. More than half the camp has been destroyed."
Over 150 people have been transferred to makeshift shelters as the fires continued to rage into Tuesday (11 April).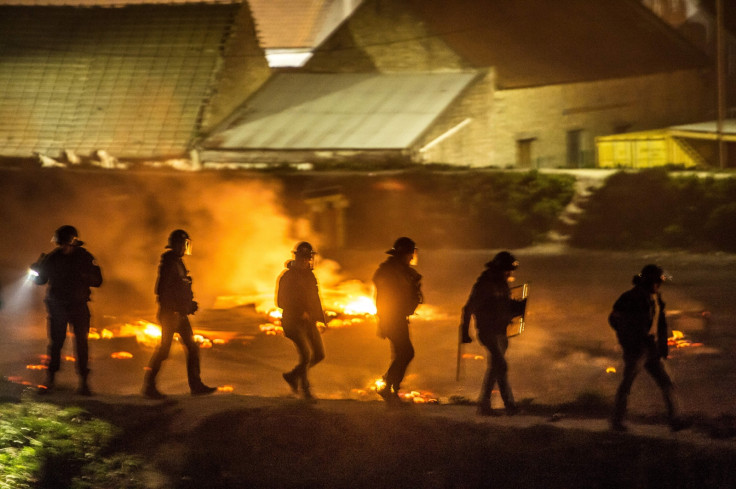 The incident is likely to refuel debate about refugee camps, which have plagued this region of France for over a decade.
The clash follows on from another incident last week in which migrants tried to block a nearby road with tree trunks and branches in order to stop traffic and clamber into vans with the hopes of reaching the UK.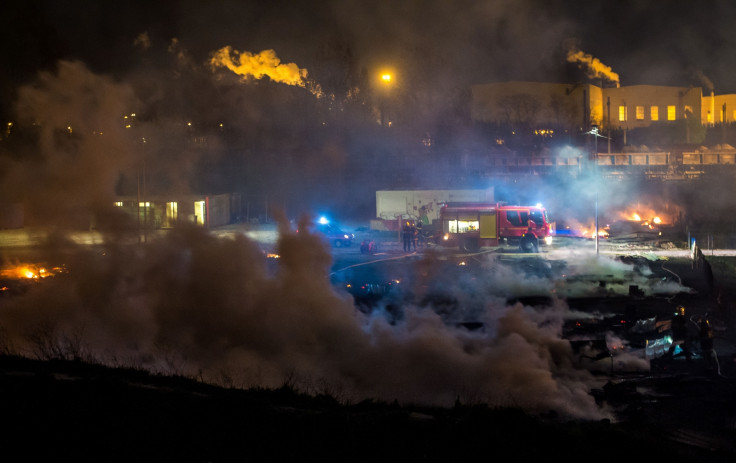 © Copyright IBTimes 2023. All rights reserved.