Signs of hope and desperation: Refugees and migrants in Calais and Dunkirk refuse to abandon dreams of England
Refugees and migrants living in the squalid camp known as the Jungle in Calais are ignoring an official order to evacuate part of their camp, hoping a court will halt its demolition. Local authorities said up to 1,000 people out of an estimated total population of 4,200 would have to leave the southern part of the camp by 8pm on 24 February, after which authorities had said they would remove remaining tents, using force if necessary.
However, a French judge has deferred a ruling on the plan to partially demolish the camp, in response to an appeal by activists and residents. "The decision will not be taken today," Judge Valerie Quemener of the administrative court in the regional capital Lille said after hearing arguments from lawyers for both sides. "Judicial time is not the same as media time." She did not say when the ruling would be issued.
Thousands of people fleeing poverty and war in Africa and the Middle East have taken shelter in the makeshift camp after attempts to force their way into Britain via the Channel Tunnel were repelled by French police. They are drawn by friends or relatives in Britain, as well as better job prospects and living conditions. Messages about getting to England are scrawled on many of the shelters in the makeshift camp.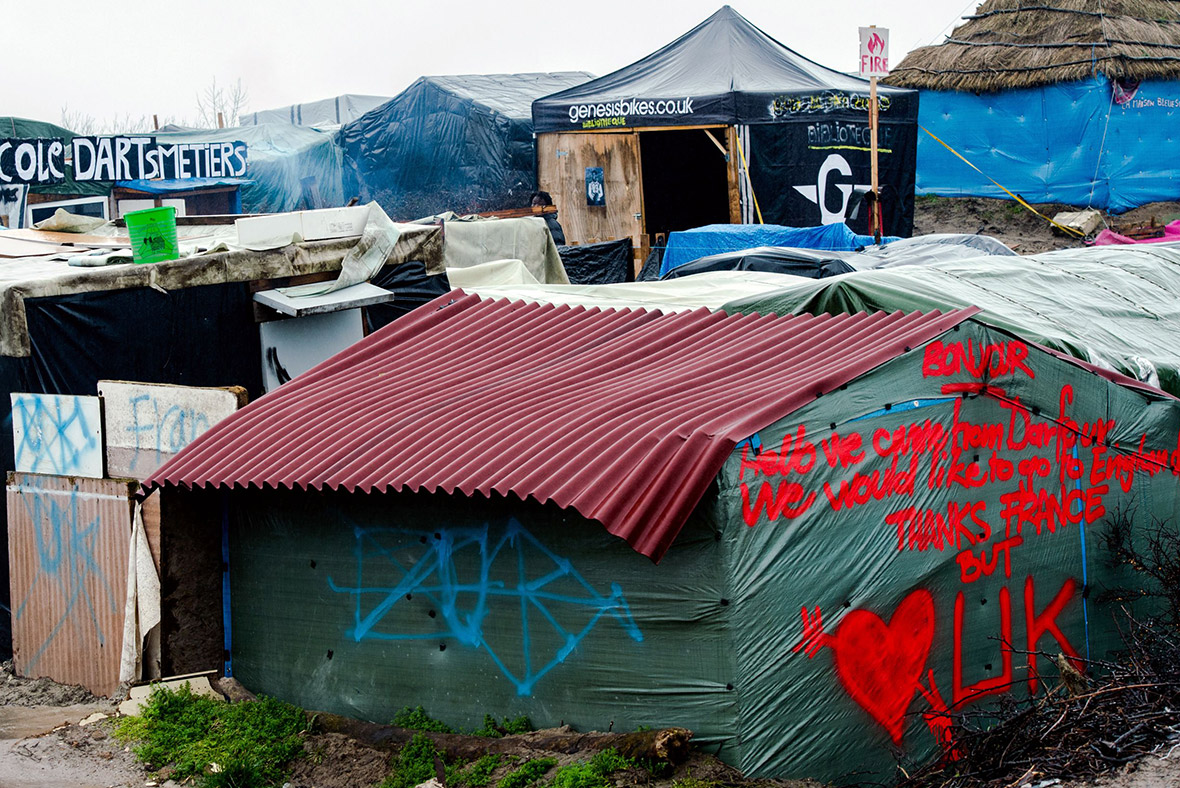 In addition to the 4,200 migrants in Calais, up to 2,000 more live in another makeshift camp near Dunkirk, hoping to finish their journeys in Britain. Lashed by harsh winds and pouring rain, the camp in Grande-Synthe, a small town adjacent to the port city of Dunkirk, has been turned into an ocean of mud.
Messages begging to be allowed into England have been daubed on many of the tents and rickety shelters, while residents and activists have hung satirical signs for "David Cameron Street" and "Impasse Marine le Pen" on the trees.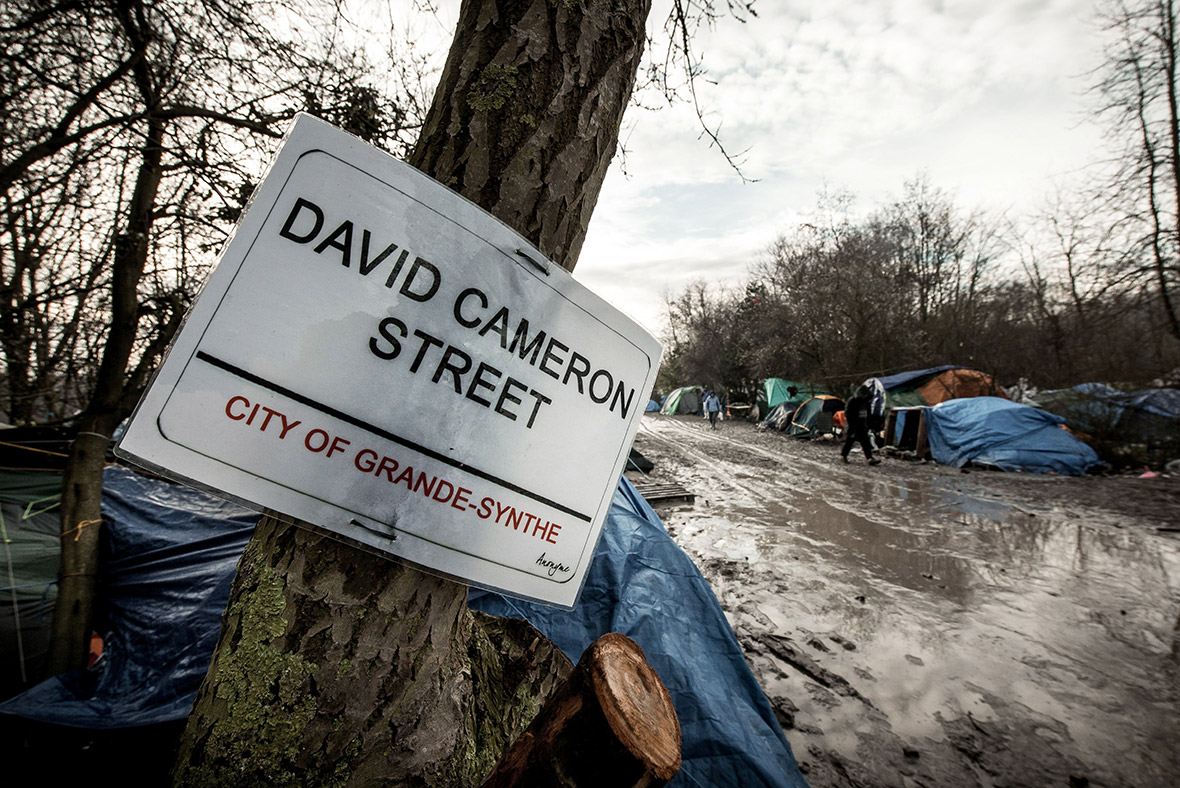 A spokesman for David Cameron claimed thousands of refugees could flock to Britain from France if voters decide to leave the European Union. In what critics said was the start of a "campaign of fear" to try to keep voters in the EU, the spokesman said leaving the bloc could harm an agreement with France, which allows British border guards to make immigration checks there.
At a news conference, the prime minister backed up the message by saying the agreement, which puts Britain's border inside France such as at the northern port town of Calais, was a good deal for Britain and one he would fight to keep. "If ... we can stay in a reformed Europe, you know what you get," he said. "You know that the borders stay in Calais, you know that we have a seat determining the rules when it comes to the future of Europe, you know we have that vital information whether it's about terrorists or criminals traveling around Europe because we are part of those organisations."
Those campaigning to leave said the latest warning had been choreographed to instill fear in voters. "The prime minister is now resorting to scaremongering," said Arron Banks, the co-founder of Leave.EU, in a statement. "The agreement we have to process migrants in Calais is with France, not the EU. There is no reason for this to change on leaving the EU."