Blind Chinese Activist Chen Guangcheng: Change will Come in China
Family of Chinese reformer who escaped house arrest targeted by Beijing 'thugs', Oslo Freedom Forum told.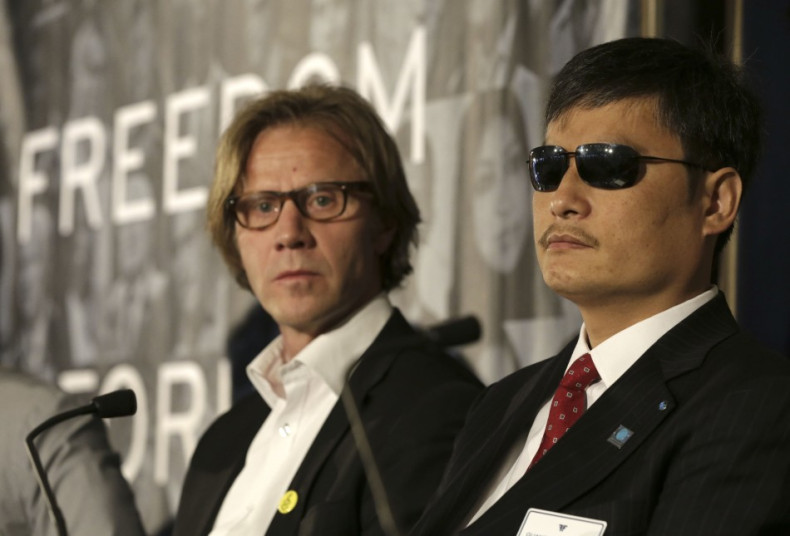 Chen Guangcheng, who made international headlines last year when he escaped house arrest by Chinese authorities and found refuge at the US embassy in Beijing, has called on the Obama administration to ensure that his family in China are treated fairly.
Chen, who is blind, warned: "There is no authoritarian regime that does not crumble" in a defiant speech at the Oslo Freedom Forum.
Denouncing the dramatic escalation in the harassment of his family members, Chen claimed that mainland China would undergo an inevitable transformation but nobody knows when or how.
"Oppression inevitably leads to revolt. This is an unchangeable truth," he said.
His eldest brother, Chen Guangfu, was recently beaten up by two men believed to be government-hired thugs.
"I started shouting and running away from them at the same time," he told Reuters by telephone, minutes after the alleged incident happened.
"Because I escaped, the Chinese authorities raided my brother's house," said Chen Guangcheng. "My nephew fought back, was sentenced to prison.
"My nephew came down with appendicitis last month and has been denied proper treatment. Authorities have plastered posters around my village to humiliate and vilify me and my family," added Chen, a self-schooled legal advocate who campaigned against forced abortions.
But Chen, who was jailed for four years on what he said were spurious charges and then kept under house arrest for 19 months after being released, showed a tenuous optimism.
"The wheel of history turns unhindered," he told the forum. "The tiniest of light can cut through the darkness like a dagger."
"History has demonstrated that violence cannot destroy the kindness of human nature," he continued, rejecting the idea that human rights were not culturally appropriate in China.
"We can't wait for freedom to come from the outside. We must do it ourselves."
READ:
Bill Browder: I am Russia's Biggest Enemy over Magnitsky Act