Blitab: World's first tactile tablet is 'iPad for the blind'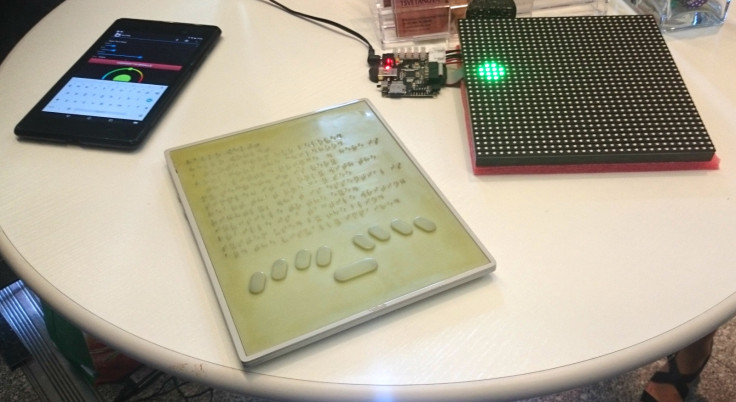 The first-ever braille tablet has been developed, using a new liquid-based technology to create tactile relief outputting braille, graphics and maps for the blind and partially sighted.
Austria-based startup Blitab Technology claims the "revolutionary" technology could be used to open up the digital era to the visually impaired, with plans to develop a braille smartphone.
"We are creating the first tactile tablet for blind and visually impaired people," Slavi Slavev, chief technology officer and co-founder of Blitab Technology, told IBTimes UK at the Hello Tomorrow Conference in Paris. "What we are doing is creating a completely new technology which outputs braille in a completely new and innovative way without any mechanical elements.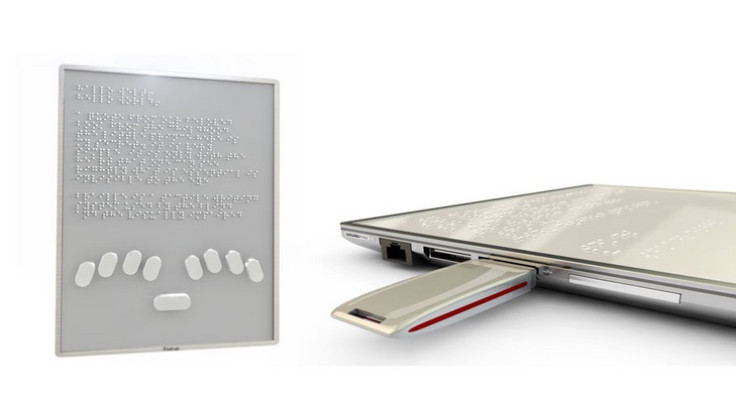 "This is revolutionary and we want to solve a great issue, and that's the literacy of blind people. The technology is quite scalable so we can output images and put any tactile relief representation like maps and graphics, such as geometric figures, in order to serve as an educational tool for blind people."
Other devices currently on the market are mechanical and only allow for one line of braille to be generated at any one time. They also cost about three-times the price of the €2,500 (£1,778, $2,802) Blitab. More recent refreshable braille concepts, such as the Anagraph e-reader, have run out of funds before being able to bring the product to market.
The Blitab tablet uses liquid bubbles to instantly generate braille text or relief images, while the corresponding technology allows text files to be instantly converted into braille from USB sticks, web browsers or NFC tags.

"Currently there are some solutions which are extremely expensive and they represent only one line [of braille]," Slavev said. "These devices were developed 40 years ago and because no one has offered any new innovations since then, that's still all that's on the market."
In the UK, interest in the Blitab has been shown by the Royal National Institute for the Blind (RNIB) and Barclays bank, due to its potential for helping blind and partially-sighted customers instore.
Blitab is currently in the prototyping stage but if the ongoing investment round is successful the startup is hoping to bring the first product to market by September 2016.
Slavev added: "We think blind people should be included in the digital era in which we live, with all of the smartphones and tablets, but also ensure that they have a proper way to do everything that sighted people do, like web browsing, reading books and downloading books.
"Only 1% of all books worldwide are available in printed braille, as it's very expensive to produce printed braille. Some people are even saying that braille is decreasing among blind people but we want to get to the point where we can actually change this."
© Copyright IBTimes 2023. All rights reserved.