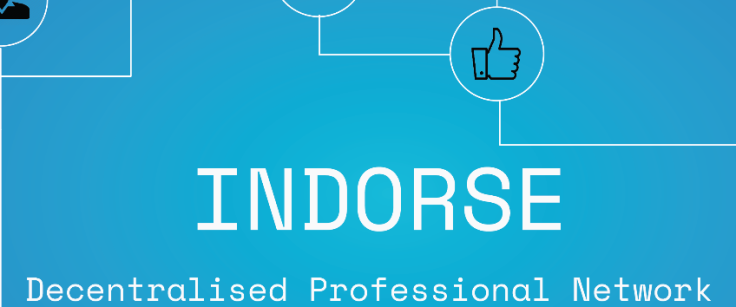 Listed early-stage blockchain accelerator Coinsilium Group has completed an investment of SG$100,000 (£56,100) in Singapore blockchain startup Indorse, through a convertible loan agreement.
Indorse can be likened to a decentralised LinkedIn/Instagram, wherein every "claim" in your profile will be validated by the peers. The users have a chance of earning through this process. The platform will share most of the revenue with users.
Singapore is a hotbed of fintech innovation, not only from start-ups but also fostered by a very forward-thinking regulator. The Monetary Authority of Singapore recently announced that phase one of tokenising Singaporean Dollars through an ethereum blockchain has been successfully completed. Indorse is a Singapore-registered company launched by Ethereum and smart contract tech experts based in the country.
Eddy Travia, CEO of Coinsilium, who joined the board of Indorse, stated: "We are very excited to invest and support skill-based professional network Indorse and its founding team. As the multiple benefits of decentralised platforms become apparent to the millions of members of today's centralised social media networks, we believe there will be a natural pattern of migration towards this new generation of decentralised platforms.
"Indorse will also allow users to profit from sharing their skills and activities on the platform via reward tokens. This is a new and game-changing model in a multi-billion-dollar social media industry and we are confident that Indorse has the requisite skills and talent to propel Indorse to become one of the world's most popular decentralised social platforms."
David Moskowitz, co-founder and CEO of Indorse, said: "We are very proud to join the prestigious roster of Coinsilium's portfolio companies and we look forward to Coinsilium's support and guidance. Indorse has the aim of revolutionising professional social networking using new models of tokenisation and decentralisation and we believe that Coinsilium's expertise and deep knowledge in this space will be a strategic advantage to reach our goals."
The Indorse platform will be integrated with a number of decentralised applications (DApps) such as: Attores Certificate Issuance Platform, Inter Planetary File System (IPFS), uPort identity system, Truffle, Spectrum and Status.
Coinsilium will receive an entitlement to an undisclosed number of Indorse digital tokens to be issued by Indorse in the next few months.
Disclaimer: The author owns a materially insignificant amount of ether, purchased to attempt to set up a smart contract using Mist. He holds no other tokens, takes no part in token sales or ICOs, and does not plan to.