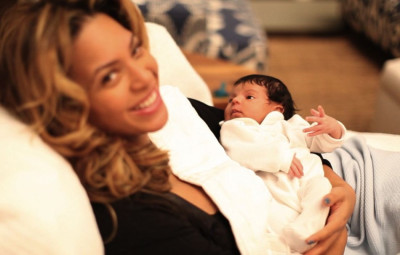 Jay-Z and Beyoncé's daughter Blue Ivy Carter has turned one year old.
Born into musical royalty at New York's Lennox Hill Hospital on 7January 20011, her birth was always going to cause a media frenzy.
Although her parents have shielded her away from the spotlight, within the space of 12 months, the little girl has made multiple headlines, won her own legion of loyal fans, and has had a track, Glory, dedicated to her by her dad.
Blue has also made music history - as the youngest person to appear on the Billboard chart after her was included on the song released two days after she was born.
At just one, Blue already lives the life of a jetsetter. In 2012 alone she enjoyed holidays in the Caribbean and the south of France.
Jay-Z has made no bones that he plans to continue to spoil his princess.
The 43-year-old Roc Nation boss said: "I imagine I'll take things I learned from my mum and things I've learned from raising my nephews and apply that.
"Then, at the end of the day, I just know I'll probably have the worst, spoilt little kid ever."
IBTimes UK takes a look at key moments in Blue's life so far.