Blue Monday: Mental health charity slams fake science for trivialising depression and mental illness
Blue Monday was dreamed up up by a PR company working on behalf of a holiday channel in 2005.
A mental health charity has slammed Blue Monday – the so-called "most depressing day of the year" – for "trivialising" depression and creating "damaging misconceptions" around mental illness.
For more than a decade the third Monday of January has been touted as "Blue Monday" in the northern hemisphere because of a pseudoscientific equation that considers factors including motivation, sleep deprivation, debt and the length of time until both Christmas and the summer holidays. The concept was dreamed up by a PR company working on behalf of a holiday channel in 2005.
The charity Mind has now warned that Blue Monday is much more than a harmless popular fallacy and that it undermines genuine mental health issues.
"Blue Monday contributes to damaging misconceptions about depressionand trivialises an illness that can be life-threatening. One in six people will experience depression during their life," said Mind's information manager Stephen Buckley.
"It can be extremely debilitating with common symptoms including inability to sleep, seeing no point in the future, feeling disconnected from other people and experiencing suicidal thoughts."
The concept of a "most miserable day" was originally attributed to psychologist Cliff Arnall in 2005. However, he was paid to promote the idea by a communications firm working for fledgling TV channel Sky Travel.
Sky Travel folded in 2010 without much of a legacy except fixing Blue Monday firmly into the calendars of newsrooms and PR firms around the world. Social media is highly responsive to the annual event. At 11am GMT on Monday 16 January #bluemonday was trending at the top of Twitter in the UK. This year it is promoted in association with Visit Florida.
Mind says that Blue Monday contributes to the myth that depression is not a real illness and that it is equatable with just "feeling a bit down". It adds that more than 75% of people with mental health problems feel that the judgement they incur from others is just as bad as or worse than the illness itself. They have responded with their own campaign, #anyblueday.
Buckley said: "There is no credible evidence to suggest that one day in particular can increase the risk of people feeling depressed. There are of course certain things that may make people feel down at this time of year, such as post-Christmas financial strains, broken new year's resolutions, bad weather and short daylight hours. However, depression is not just a one-day event."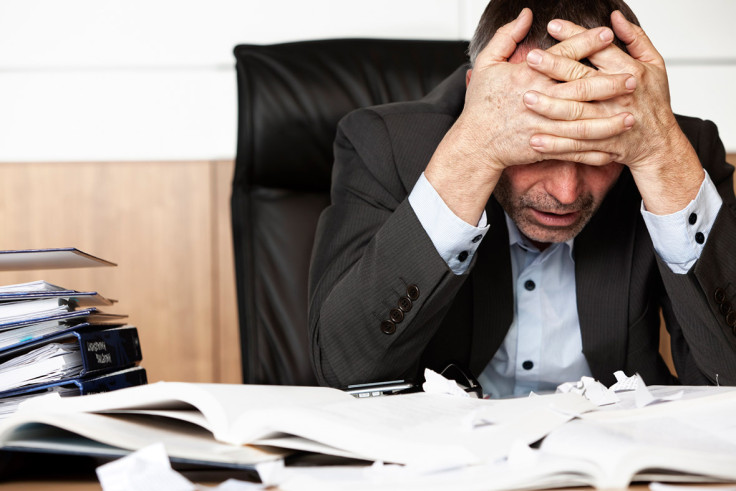 In 2010 psychologist Arnall told The Telegraph he was "encouraging people to refute the whole notion of there being a most depressing day". He has also been commissioned by Wall's ice cream company to "calculate" the "happiest day of the year" which purportedly falls in June.
Prime Minister Theresa May has acknowledged "burning inequalities" between the treatment and support the NHS provides for sufferers of mental illnesses compared with the physically disabled.
© Copyright IBTimes 2023. All rights reserved.