This is Theresa May's chance to start a revolution in mental health
It could change the way we think about mental illness, if government remembers these three things.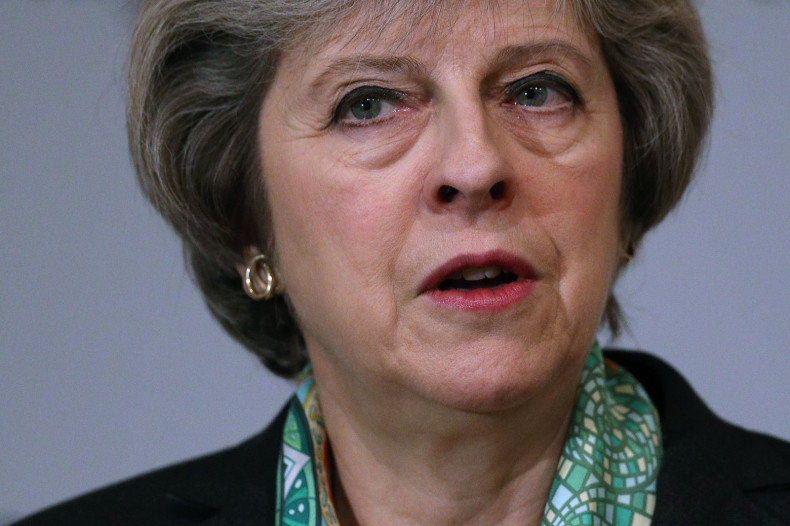 For too long our approach to mental health has been stuck in fire-fighting mode, only stepping in to support people after serious problems have already developed.
Theresa May's recent announcement could mark the beginning of the end of our short-sighted approach to mental health. We've been missing too many opportunities to step in early. 50% of mental health problems have established themselves by the time a child reaches age 18, and so it stands to reason that if we want a society in which we can all thrive, it starts with building an education system that teaches us to understand our mental health and know how to protect it from an early age.
The Prime Minister has a real opportunity to lead a prevention revolution in our schools, but only if her team remember the full picture.
The stakes are too high to risk a tick-box approach to mental health prevention in schools
Mental Health First Aid, which May announced, is undoubtedly a welcome step – it equips people with the tools to recognise, understand and respond to mental distress – but we know that one of the biggest challenges we face is people living with mental health problems in silence.
If we're to overcome this challenge and see a real cultural shift on mental health, it's crucial that we develop mental health literacy programmes that involve students. The more young people understand their mental health, the more likely they are to reach out and get the support they need, if they need it. We need to promote a whole school approach encompassing all teachers and pupils. We need education, health and social care professionals to work together and form a true team around the child.
The culture of attainment trumping well-being in schools must be challenged
The PM has already announced that the Care Quality Commission (CQC) and Ofsted will consider how their future inspections can ensure child and adolescent mental health services are properly held to account for performance. We will always need specialist NHS services for children, but these services can't and shouldn't be expected to do everything. We need to encourage joined up thinking, and this means schools being able to challenge systems that make it difficult to prioritise the well-being of young people first and foremost. Children are under increasing pressure in school, and it's crucial we get the balance right.
Society is structured in a way that puts some young people at greater risk
May outlined her vision for a 'shared society' that focuses on the responsibilities we have to one another. It is critical that this sentiment isn't forgotten as the government moves forward with these plans. There are systemic problems we need to address, such as social inequalities, that put children under increased pressures, in turn increasing their risk of developing mental health problems.
Jenny Edwards from the Mental Health Foundation was right to highlight these inequalities, asking Theresa May at her announcement event to ensure that resources really reach communities that have been left behind and are facing increased pressures.
As I wrote when I first called on the PM to take a lead on the challenge we face, the solutions will not be easy. It will require money, commitment and an ability to untangle the complicated way in which we deliver both CAMHS and social care. The PM made clear that this announcement was the first stage, and the Children and Young People's Mental Health Coalition will seek to ensure that she delivers more detail going forward, to bring about the change we need to see as a matter of urgency.
---
Professor Dame Sue Bailey is Chair of the Children and Young People's Mental Health Coalition
---