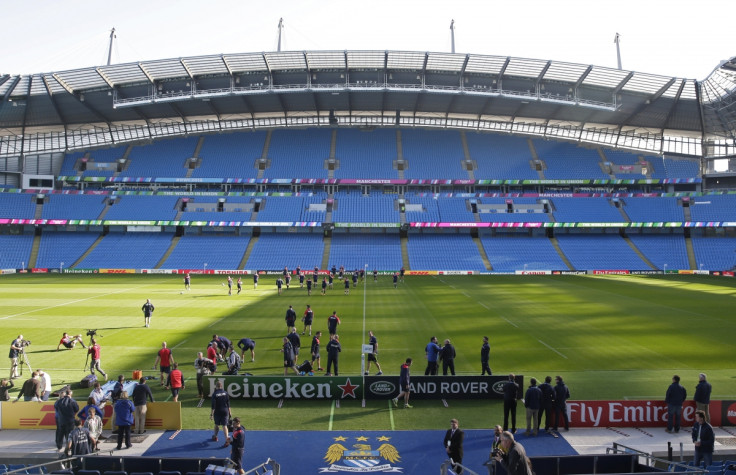 Chinese president and lifelong Manchester United fan Xi Jinping will visit the home of the Red Devils' arch-rivals when he visits Manchester as part of his four-day UK state visit on 23 October. The Chinese leader will tour Manchester City's Etihad Stadium along with Prime Minister David Cameron and will watch a women's team from China take on City.
The Sun Nation reported that the decision was the result of lobbying by Manchester City council leader Sir Richard Leese, a City fan, and his chief executive Sir Howard Bernstein. "Let's hope he's not too disappointed after flying 7,000 miles the nearest he will get to the Theatre of Dreams is the home of the enemy, four miles away," a diplomatic source told the paper.
But the South China Morning Post said the decision to tour City's facilities was driven by Xi himself. "The president expressed a desire to see a regeneration project and the visit to Manchester City's site fitted that bill," United's director of communications Phil Townsend was quoted as saying by the paper.
"Manchester United, however, has an estimated 108 million followers in China and would be honoured to host the president in a future visit to Manchester," he added.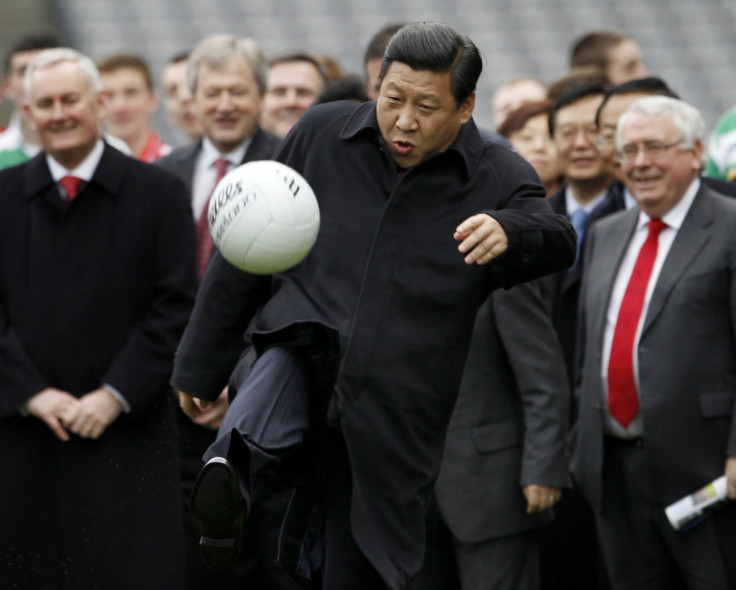 However, according to the Financial Times, Xi was lobbied by Lord O'Neill of Gatley, a United fan, to visit Old Trafford, but to little success.
Football fan
Xi is an avid football fan and has in the past expressed a desire to see China qualify for a World Cup again and, one day, win it. "My greatest expectation on Chinese football is for the Chinese team to be one of the best in the world and for football to play an important role in making people stronger in body and mind," he told Reuters before his arrival in the UK on 20 October.
"We will find a new way forward for the sport to flourish in China that is both consistent with the general pattern of football development and fits well with Chinese conditions."