Chinese President Xi Jinping's visit to Britain has brought China's human rights record into sharp focus, with protesters from a range of different political and minority groups converging on London – from Free Tibet activists to members of China's Uighur minority, Hong Kong protest leaders to the Falun Gong.
They have different motivations but a united cause, namely drawing attention to the fact that while UK Chancellor George Osborne touts multimillion pound deals with China, human rights groups claim conditions in the country are worse than ever.
Xi may have led a massive corruption crackdown that has spared not even the most senior political figures, but he has proved as intolerant of political dissent as his predecessor, Hu Jintao, critics argue.
As Nobel Prize-winning Chinese writer Liu Xiaobo and celebrated human rights lawyer Wang Yu languish in prison, China is waging a cultural and military war on its Muslim Uighur and Buddhist Tibetan minority, rights groups allege.
Below, IBTimes UK gives a rundown of the groups and causes leading the protests against Xi's visit and their grievances.
Xinjiang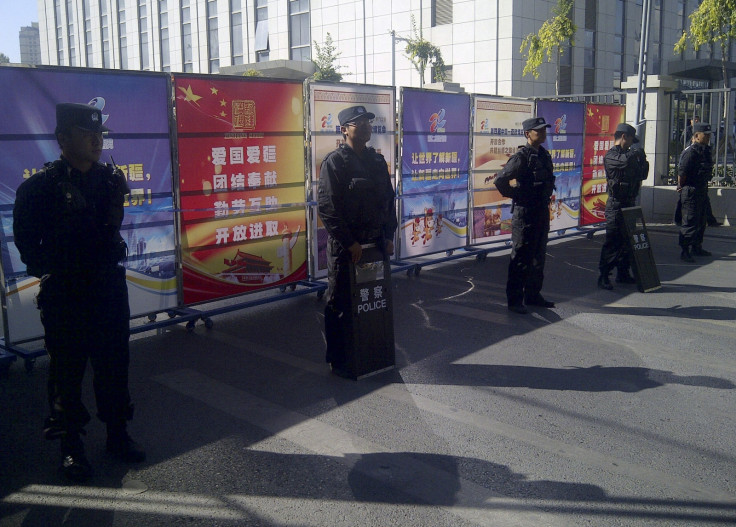 China's Uighur minority lives in the far north west of the country in the province of Xinjiang, centred on the cities of Kashgar and Urumqi and regions that stretches to the border of Pakistan, Afghanistan, Kazakhstan and Kyrgyzstan. Muslims, the Uighurs are ethnically and culturally closer to the Middle East than to China, and relations between them and the Chinese government have been tense and, more often than not, violent.
Human Rights Watch and other pressure groups have reported widespread human rights abuses, unfair trials and violence by police and the army during protests in Xinjiang, and a number of Uighur activists have been shot dead during disturbances in the province. In 2015, there were numerous reports of restrictions on religious worship in Xinjiang, including constraints on Muslim dress and the banning of fasting during Ramadan. Ilham Tohti, a prominent Uighur leader, was jailed for life in 2014 in a widely condemned and closed trial.
But the Chinese government claims a thriving terrorist separatist movement warrants the crackdown in Xinjiang and points to the number of Uighur dissidents who have fled China to join groups such as Islamic State (Isis) in Syria. There have been a number of high-profile and violent attacks by Muslim extremists inside China, the murder of 29 people at Kunming bus station in 2014, which was blamed on Uighur separatists.
Tibet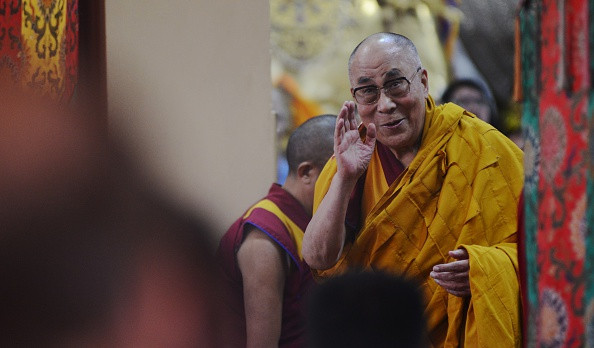 By far the best known of the critics of Chinese policy is the Free Tibet movement, which lobbies for an end to the occupation of Tibet by China. China captured Tibet in 1950 shortly after the Chinese revolution brought Mao Tse-tung (also known as Mao Zedong) to power a year earlier. In 1959, the Dalai Lama fled Tibet for India, where he has lived ever since, after a failed uprising. During the Chinese Cultural Revolution, many of the region's monasteries were destroyed.
The Dalai Lama is widely considered to be a figurehead for global peace campaigners but viewed by China as a dangerous terrorist leader. When UK Prime Minister David Cameron met the Tibetan religious leader in 2012 he was made a persona non grata in China and later agreed he would not meet him again. In 2015, Cameron was criticised by the Dalai Lama for refusing to meet him and putting money before morality.
In 2013, Cameron said the British government did not support Tibetan independence but the Free Tibet movement has a heavy and vocal presence in the UK. When it organised protests to coincide with the 2008 Olympic torch relay, thousands of activists took to the streets of London. China, for its part, argues that prior to its annexation of the region, Tibet was effectively a feudal society and Beijing liberated thousands of Tibetan serfs. It also points to the huge investment in infrastructure and transport in the region it has made since the 1980s.
Hong Kong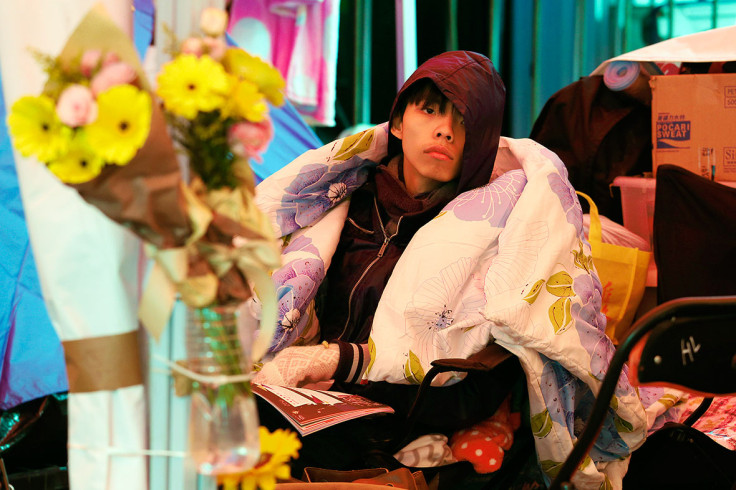 Joshua Wong, the 19-year-old leader of the so-called Umbrella Revolution of August 2014, was at the protests in London on 20 October and spoke to The Independent. He said Britain could not trust Xi and urged Cameron to challenge the Chinese leader on human rights in Hong Kong, which saw 79 days of protests in 2014 against perceived Chinese meddling in the political system of the former British colony.
Although Hong Kong was handed back to China in 1997, there was an understanding that the territory would retain its political autonomy, a principle enshrined as "One Country, Two Systems" by Beijing. But critics claim Beijing has increasingly sought to interfere with the rule of law in Hong Kong, seeking to vet candidates in its elections and install pro-Chinese politicians in top political positions.
Human rights activists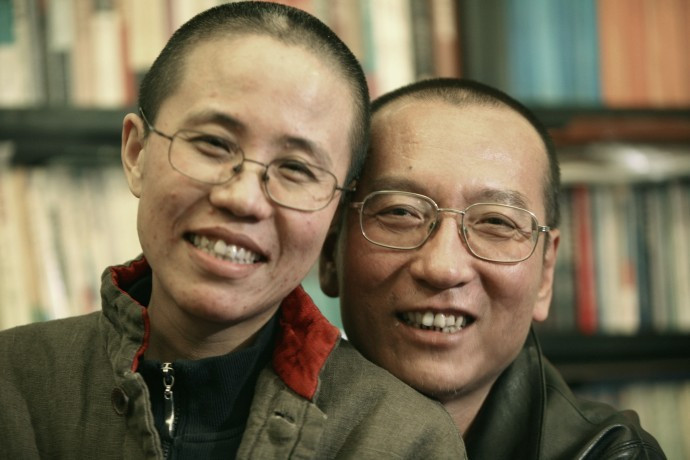 Both Amnesty International and Human Rights Watch have sought to use Xi's visit to the UK to highlight China's treatment of political dissidents inside the country, including well-known figures such as artist Ai Weiwei and jailed writer Liu Xiaobo, who won the Nobel Peace Prize in 2010. But, equally, there are dozens if not hundreds of other political figures who languish in Chinese prisons, including human rights lawyer Wang Yu, who is thought to be held on charges of subversion.
Speaking to IBTimes UK after her arrest, Albert Ho, the chairman of the China Human Rights Lawyer Concern Group in Hong Kong, said the current crackdown is China's worst yet, with 200 lawyers arrested and at least six still being held. Ho said political freedom under Xi has been the worst in decades and as recently as December 2014, US President Barack Obama warned about Xi's clout inside China.
Liu Xiaobo, a poet, novelist, journalist and political activist who wrote widely on democracy in China and represented the mothers of those killed in the Tiananmen Square massacre of 1989, was jailed for 11 years in 2009 after signing a charter calling for democracy in China. He was unable to accept the Nobel Peace Prize and at the ceremony, an empty chair was left to symbolise his plight. Ai Weiwei, meanwhile, spent months under house arrest for his work, which highlighted the victims of the Sichuan earthquake and China's surveillance state.
Falun Gong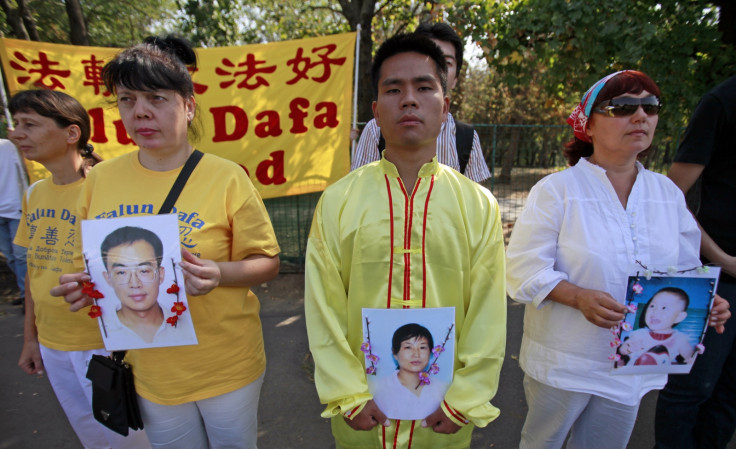 A religious movement that fuses the tenets of Buddhism with meditation practices that resemble Qi Gong, Falun Gong was widespread in China until 1999, when it was banned without explanation by the-then president Jiang Zemin. Since then, Falun Gong activists and human rights groups have claimed widespread abuses, including torture and detention of practitioners inside China. Xi's country presents Falun Gong as a dangerous cult led by its founder Li Hongzhi, who lives in exile in the US.