BMW joins Formula E as battery breakthroughs usher in motorsport's first single-car season
Nine 'constructors' approved by FIA for landmark competition, but no sign of Faraday Future.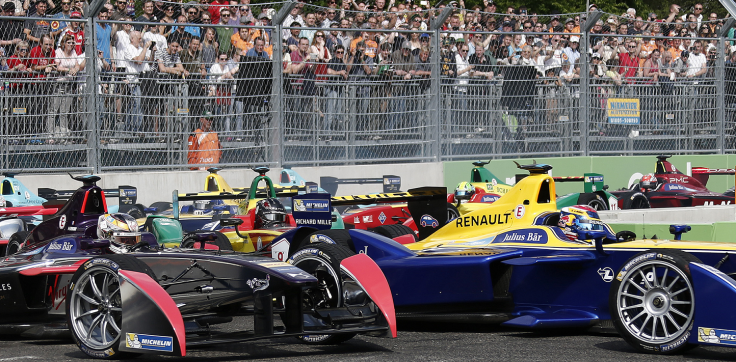 BMW and eight other "constructors" have been confirmed for the Formula E Championship 2018/19 and two following seasons by the all-electric race series' governing body, the FIA. Each of the nine teams will compete under new homologation rules in the competition's fifth season based on improved, battery technology and chassis designs that will limit each manufacturer's drivers to a single-car per race for the first time.
The list of teams sees many of the competition's usual faces make a return, including current leaders and 2015/16 winners Renault, German car maker Audi in partnership with ABT, and electric hypercar manufacturer NextEV.
BMW's involvement with MS Amlin Andretti appears to have stoked the company's passion for Formula E, with the luxury automaker jumping in with its own team in place of the US racing team. Below is the full list of teams, which notably does not include embattled electric car startup Faraday Future which partners with Formula E's Dragon Racing team, or Mercedes-Benz which had been expected to join the roster in season five.
In a departure from previous championships, each of the team's two drivers will no longer be forced to switch cars in the middle of a race as a result of battery limitations, with McLaren Applied Technologies confirmed as the supplier of the new electric car batteries.
FIA president Jean Todt praised the move as an important step for electric car racing and the progress of sustainable motorsport, describing it as a "very significant step because it means the cars will be able to run for twice as long while, at the very least, maintaining the same performance level.
"This highlights how motorsport can stimulate and accelerate development of new technologies, which can then be applied to road cars and in this case it has even more of a key role, given that at the moment, electricity is one of the more practical alternatives when it comes to finding new forms of more sustainable mobility in the future."
The FIA also described the updated car design as "futuristic and appealing." Unlike traditional motorsport competitions, each of the constructors do not build their own vehicles and instead race identical cars – with the exception of teams colours and logos – produced by a single manufacturer. Spark Racing Technology has confirmed that it will continue to build the chassis for the competition.
The developments come shortly after the official unveiling of Roborace's impressive self-driving cars at Mobile World Congress 2017. The autonomous race series will soon follow the Formula E electric race calendar as it jets around the globe, although it will be hoping to avoid the unfortunate outcome of a track-test during the Argentinian ePrix round where two Roborace DevBots collided and had to retire before finishing a low-speed race.
© Copyright IBTimes 2023. All rights reserved.