Have the wheels fallen off at Faraday Future? $10m lawsuit adds to Tesla rival's troubles
Mysterious China-backed electric car maker owes millions to suppliers is to meet deadlines.
As the CES technology show in January edges ever closer, Faraday Future is teasing and gradually revealing its mysterious Tesla-beating electric car just as anyone might expect.
But behind the YouTube videos of a camouflaged car out-accelerating a Ferrari lurks a swelling tide of bad news which, if true, threatens to wash away the company's hopes of survival, let alone succeed.
What began as a secretive company with alleged (and later debunked) ties to Apple could – if rumours are true – disappear entirely if the launch of its first production vehicle at CES doesn't start to fill up the order books. But even before it has chance to redeem itself with a show-stopping new car, Faraday Future finds itself on the receiving end of two lawsuits from disgruntled suppliers – one for $105,000 (£84,000) and one for $10m.
The latter comes from Futuris, a seat manufacturer which claims FF owes it $10m in unpaid bills, $7m of which is over 30 days late. This follows claims made in October by Aecom, the company building FF's $1.3bn car factory in North Las Vegas, Nevada, that the startup was $21m behind on payments. Construction work was halted in November, with Aecom stating: "At this time, Faraday Future is temporarily adjusting their construction schedule with plans to resume in early 2017."
In a letter sent to FF, Aecom added that the car maker would owe an additional $37m for work carried out in October and November before tools were downed.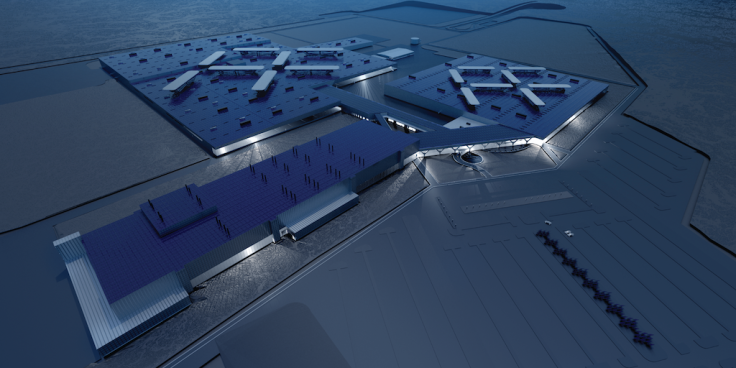 Not only is FF short on money, it also lacks the clear leadership needed to steady the ship. A source who used to work at FF told IBTimes UK: "I have heard some common rumbles of frustration about the lack of singular focus and still no one clear leader driving the ship over there."
However, the source disagrees with other reports that Faraday's survival depends entirely on a successful CES. "I have not heard anything remotely close to the tune of something being over if CES isn't a success. I just don't believe there's any truth to that statement," they said.
But since this comment was made, numerous sources, including six former employees, have spoken to BuzzFeed News about ongoing turmoil at FF. "Month to month, the money was never there. Funds were lower than what Faraday needed to cover operational costs and commitments to suppliers," said one. A former FF employee said how a lack of payments meant suppliers were putting their work on hold. "We got a phone call from the vendor saying it hadn't received the payment for a second time, and it had ceased work," they said.
Meanwhile, Faraday Future has invited members of the press to the grand reveal of its first production car, believed to be an all-electric sports utility vehicle like the Tesla Model X, on 3 January. The vehicle comes a year after FF made its first appearance and revealed the FFZero1, a Batmobile-like, non-functioning concept car with electric motors and a claimed 1,000 horsepower. The car cost a reported $2m and was made in a rush because FF's production car prototype was not ready, then a replacement electric racecar concept also failed to materialise.
Faraday scrambled to produce the non-driving prototype, which was met with surprise and bemusement by journalists who had expected to see a practical family car. A former FF employee had previously revealed to IBTimes UK that renders of a vehicle used to promote the company in mid-2015 were chosen at random and bared no resemblance on what the company was actually working on.
In 2015 FF also claimed it was "developing other aspects of the automotive and technology industries, including unique ownership models, in-vehicle content and autonomous driving," yet no evidence of these has yet materialised. A former employee said FF's original plan for CES 2017 was to show off five prototypes, but now insiders say even showing off a single production-ready vehicle will be a challenge.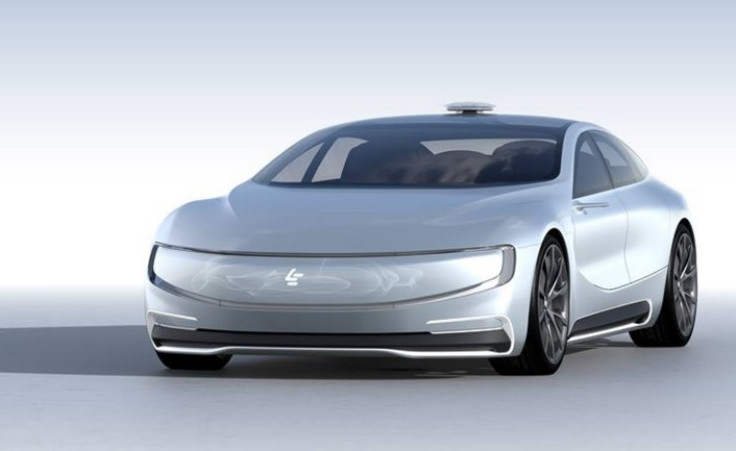 In relation to that final point, autonomous driving, we must quickly look at fellow Chinese company LeEco and its electric, autonomous concept car, the LeSee, which was revealed in April 2016. LeEco, dubbed the Netflix of China, is headed by chief executive Jia Yueting, who is also a major backer of Faraday Future. With both companies looking to usurp Tesla with their own self-driving electric cars, it is difficult to see where LeEco ends and Faraday Future begins.
Adding to the confusion, FF employees were tasked with designing the LeSee concept car but, according to sources of BuzzFeed News, received no credit and FF was not paid for the work, which distracted employees from their own car plans and caused deadlines to be missed. And as for the LeSee's autonomous driving feature, demonstrated on stage at the launch, the cheering crowd was fooled by someone driving the car from backstage by remote control.
All of this means FF's original target of getting production cars on the road and available to buy in 2017 (a claim made as recently as January 2016) seems improbable. A former Faraday Future worker told the Financial Times in late-November that, even if a production car is shown in Las Vegas, delivering it to customers in 2017 was "not possible", adding: "If CES goes badly, it's all over. It will be a long while before there is a production car."
© Copyright IBTimes 2023. All rights reserved.