Ferrari, McLaren and Porsche have just found themselves in the crosshairs of Chinese company NextEV, as it launches the world's fastest electric road car.
Under a new brand called Nio, meaning new, NextEV launched the EP9 hypercar in London's Saatchi Gallery on 21 November. The car has four electric motors producing a total of over 1,300hp, and claims to have twice as much downforce as a Formula One car at 150mph.
Just six examples of the all-wheel-drive EP9 will be built, with each costing in the region of $1.2m (£960,000). Nio claims the car can travel up to 427km between chargers, and recharging the batteries takes just 45 minutes. It isn't clear if this is via a public charger, a charger installed in the owner's home, or via a proprietary system made by Nio and NextEV.
The EP9 uses technology borrowed from NextEV's Formula E car and is built to the same safety standards as an LMP1 racecar, as seen at the Le Mans 24-hours. Two batteries are housed in the car's large door sills. Inside, the car has four computer screens and no conventional dials at all. One is on the steering wheel, another is behind it, a third sits on the centre console and a final display sits on the passenger side of the dashboard.
Despite a relatively high weight (1,735kg), the car's performance is on par with the likes of the LaFerrari, McLaren P1 and Porsche 918. NextEV says the Nio EP9 can hit 100km/h (62mph) in 2.7 seconds, 200km/h in 7.1 second and 300km/h in 15.9 seconds. A standing quarter-mile is dispatched in 10.1 seconds at 249km/h, and the top speed is a claimed 313km/h (195mph).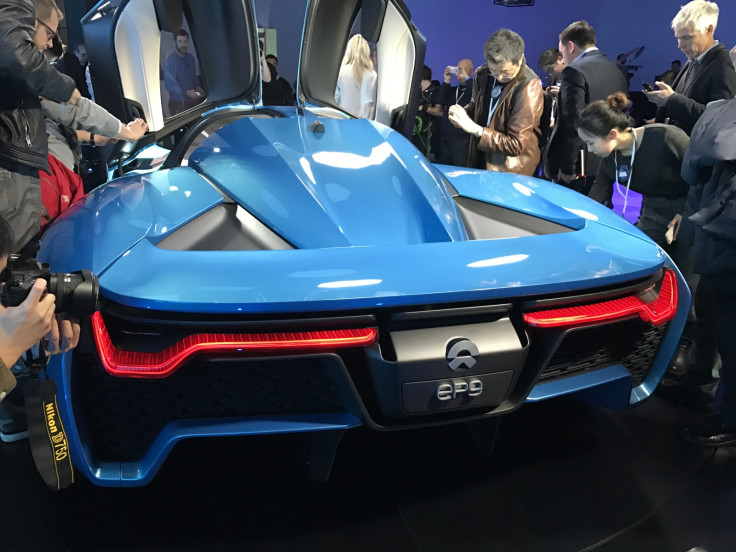 However, what makes this the world's fastest electric car is its lap time at the 14-mile Nurburgring Nordschleife. The EP9 lapped the circuit in 7min 5.12s, setting a new record for a road-legal, battery-powered car and beating the previous record by 10 seconds. A huge rear wing adjusts to provide downforce while cornering, drag when braking and lies flat to reduce drag and increase top speed in a straight line.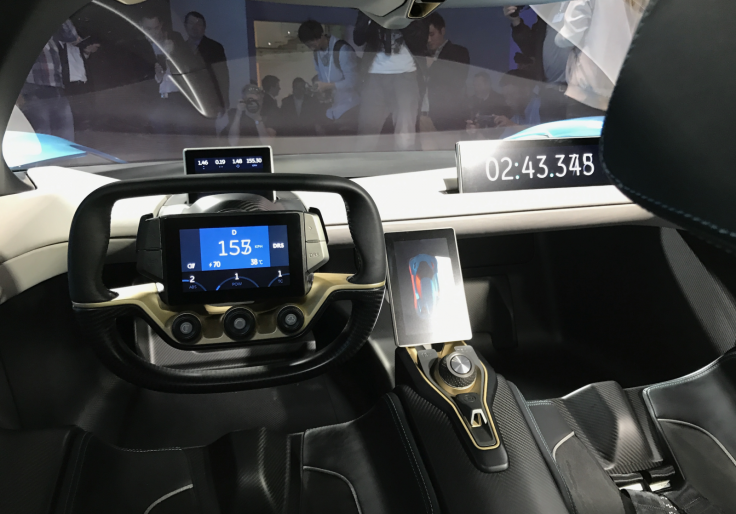 That wing works with a diffuser which runs the entire length of the EP9's floor to create enough downforce to corner at 2.5G, half that of an F1 car but more than double what most road cars are capable of. NextEV FormuLA E driver Oliver Turvey claims the EP9 is "a real driver's car"."
As for Nio itself, NextEV says the brand will launch more affordable electric cars in the coming years. The company will be focused purely on its native China at first, but has not ruled out an expansion to other markets such as the US, UK and Europe. The company's goal is to introduce a new way to buy and use electric cars, and treat them as a lifestyle choice as much as a private vehicle.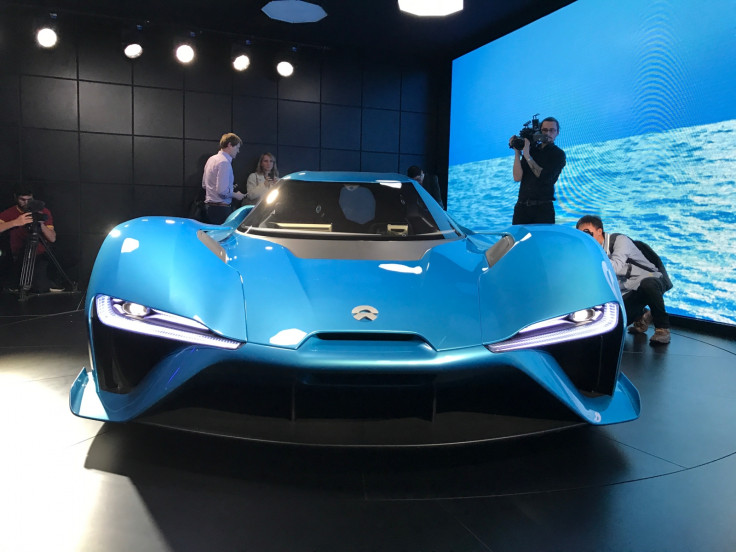 Nio is also working on autonomous car technology in California, but is not saying any more about this project for now.