Owners of the Bugatti Chiron, the fastest supercar ever created, can now feel complete as a bespoke Bugatti bike has been launched to complement their £2 million purchase.
The ultra-luxurious, high-tech bicycle claims to be the world's lightest urban bike, weighing just 5kg thanks to being crafted from 95% carbon. Made by high-end bicycle manufacturer PG, under license of the Buggatti badge, the highly-engineered bike aims to mirror that of the record-breaking Chiron, with a super sleek design, made from similar materials, and only available in limited quantity with only 667 being made.
The hand-built bikes are customised to each discerning customer's wishes and can be designed to match the same colour choice, finish and even interior leather of their Bugattis.
"We had the vision of building the ultimate bicycle to go with the ultimate car; ultimate in design, workmanship and performance," said Manuel Ostner, the CEO of PG.
"The goal of developing a high-tech product using the newest and finest materials for lightweight construction which, on top of that, was to bear our brand DNA, convinced us to develop the bike's design together with PG," said Achim Anscheidt, the Director of Design at Bugatti Automobiles.

Performance-wise, the fixed-gear bike's entire frame including seat and brakes are made from carbon crafted in the same process found in making components for Bugatti cars, motorsport and aeronautical industries. Its handlebars come with shock-absorbers and the reinforced frame has been optimised for speed – which is a good thing for those who have the ability to go 310mph in their record-breaking hypercar.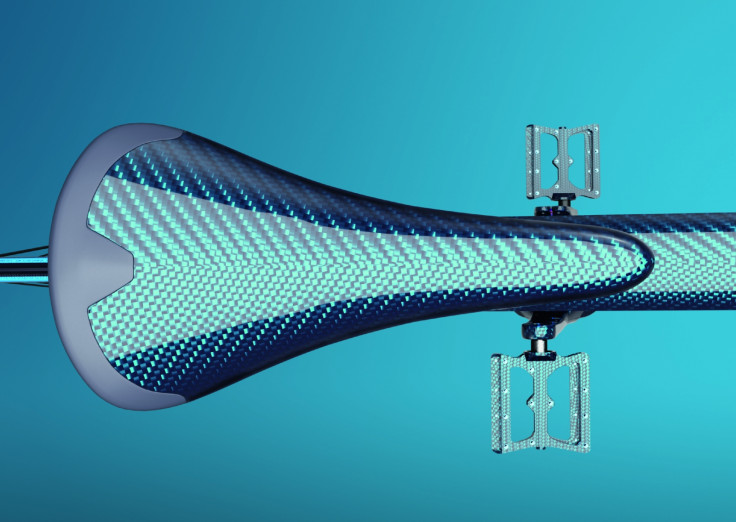 And the cost for this? A cool $39,000 (£31,353). It's a drop in the ocean for those who are able to shell out £2m for their Bugatti Chiron, but this fixie bike's price tag may make the common hipster choke on their turmeric latte.
Of course, if Bugatti owners want to literally push the boat out a bit more to round-off the perfect collection, they could opt for the Bugatti boat. The Limited Edition Bugatti Niniette 66 – a sports yacht designed by Palmer Johnson Yachts also reflects the Chiron's horseshoe-shaped curves and comes in a limited run of just 66. The Niniette 66 costs up to $4m and comes with a Jacuzzi, champagne bar and fire pit on-board.