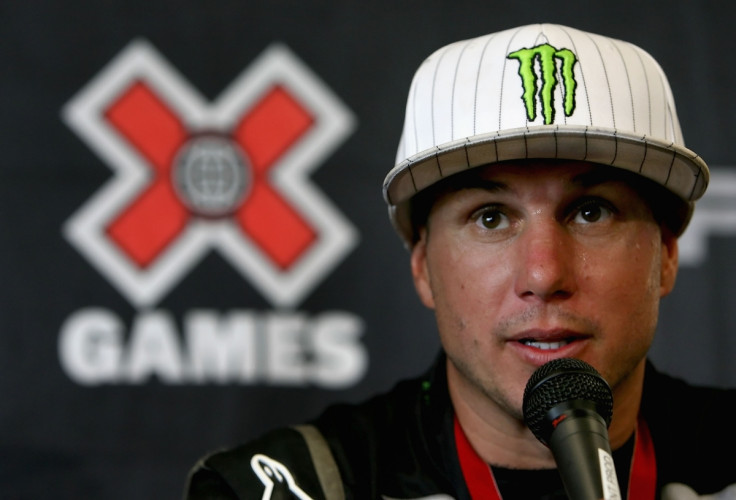 Extreme sports lost one of its legends, BMX biker Dave Mirra on 4 January. According to a police report, the 41-year-old was found in his truck in Greenville, North Carolina with an apparent self-inflicted gunshot wound to the head.
"Upon arrival, officers discovered Dave Mirra, 41, of Greenville, sitting in a truck with an apparent self-inflicted gunshot wound. He had been visiting friends in the area a short time before the incident," Greenville's police department mentioned in its media statement.
"We mourn the loss today of a great friend and wonderful human being who touched the lives of so many around the world with his gift. He called Greenville, North Carolina home and was as humble a guy talking with kids on a street corner about bikes as he was in his element on the world stage. A young life with so much to offer was taken too soon," said City of Greenville Mayor, Allen Thomas.
Mirra was a record breaking biker who held "nearly every accolade possible for a BMX or action sports athlete," according to his website. He hosted two seasons of Real World/Road Rules Challenge on MTV and was a permanent fixture in the X Games arena. He also drove for Subaru's rally car racing team.
Fellow BMX legend TJ Lavin told TMZ, "I just wish he would have called me. I would have jumped on a plane in a second. There's always another way. If anyone needs help, just please get it. I feel sick about this."
Earlier on Thursday, a photograph of the athlete and his wife was uploaded on his Instagram account with the caption, "My rock! Thank god". Along with his wife, Mirra is also survived by two children.
The Samaritans provides a free support service for those who need to talk to someone. It can be contacted through Samaritans.org or on 08457 90 90 90, 24 hours a day, 365 days a year. Call charges apply.