B&O Beoplay's luxury H9 wireless headphones provide 'hybrid' active noise cancelling on the go
Beoplay H9 Bluetooth headphones arrive in the UK for a princely £429.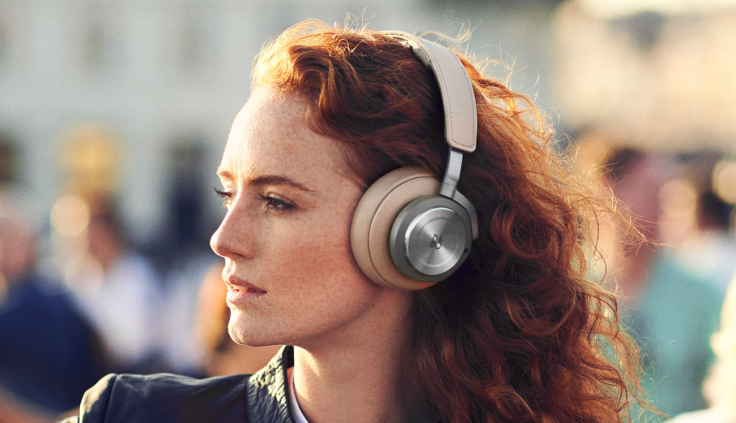 Looking for a pair of noise cancelling wireless headphones for Christmas on an unlimited budget? It's good news for you then, as Bang & Olufsen's Beoplay range has a new star, the Beoplay H9s – a premium over-ear audio solution that will set you back a cool £429 ($499 in the US).
While active noise cancelling (ANC) has graced the Beoplay family before - most notably with the on-ear Beoplay H8s – B&O claim that its latest pair takes the tech to another level by using two external microphones that "accurately capture and measure ambient noise" and send it back out, away from your audio experience.
In terms of aesthetics, the H9s closely resemble B&O's H7 headphones, right down to the inner padding of the cups which are manufactured from the usual Beoplay mix of lambskin and cowhide leather. Unlike the H7s however, the addition of "hybrid" ANC adds a further option, with noise cancelling turned off and on via a vertical swipe on the ear cup's anodised aluminium plate.
Many of the same touch control features found on its predecessor, such as playing and pausing tracks by tapping the cup, or swiping in a circle to alter the volume, are all carried over. Each pair comes with a standard 3.5mm cable, although the 'unplugged' experience utilises Bluetooth 4.2 and aptX tech for 'CD-like' audio quality without the need for any dangling cables.
As for battery life, B&O is promising up to 14 hours of juice when both noise cancelling and Bluetooth are in use. As a plus, the battery pack can be ejected and swapped out should you happen to have a backup battery to hand.
The B&O Beoplay H9s are available now from Bang & Olufsen's online store and come in black or 'Argilla Grey' finishes, with a carry bag and charging cable also included with each pair.
Whether or not the H9s live up to expectation will have to wait until we go hands on with B&O's latest premium set, but in the meantime, be sure to check out IBTimes UK's rundown of the top ten wireless headphones currently dominating the untethered audio market.
© Copyright IBTimes 2023. All rights reserved.