Uber wants to collect riders' location data even when they are not using the app
Prior to the update, Uber only collected users' location data when the app was open on their smartphone.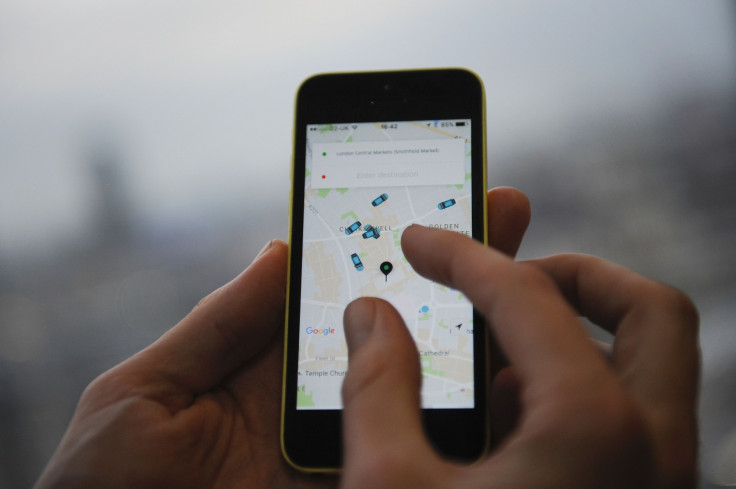 Uber rolled out a major update to its app earlier in November introducing a series of new features designed to streamline the ride-hailing service's app and make it more user-friendly. However, the update included changes to how the company collects users' location data.
With the latest update 3.222.4, Uber can now ask users for permission to access their location data even if the app is not in use. It also wants to track a user's location from the time they put in a request until five minutes after their ride has ended, even when the app is in the background of their smartphones.
Prior to the update, Uber only collected location data when the app was open on a user's smartphone.
"We're always thinking about ways we can improve the rider experience from sharpening our ETA estimates to identifying the best pick up location on any given street," a spokesperson told The Verge. "Location is at the heart of the Uber experience, and we're asking riders to provide us with more information to achieve these goals."
However, many users took to social media to voice their concerns about the new changes:
Last year, Uber updated its privacy policy allowing the company to collect users' background location data, TechCrunch reports.
The decision drew sharp criticism from privacy advocates and prompted a Federal Trade Commission complaint filed by a group called the Electronic Privacy Information Center.
"These changes ignore the FTC's prior decisions, threaten the privacy rights and personal safety of American consumers, ignore past bad practices of the company involving the misuse of location data, pose a direct risk of consumer harm, and constitute an unfair and deceptive trade practice subject to investigation by the Federal Trade Commission," the complaint reads.
The company argued that it will get consent from users prior to collecting their location data, adding that it needs the additional information to "improve pickups, drop-offs, customer service and to enhance safety".
"These changes would allow Uber to launch new promotional features that use contacts - for example the ability to send special offers to riders' friends or family," the company said in May 2015. "In either case, users will be in control: they will be able to choose whether to share the data with Uber."
The latest update allows users to sync their contact list with the app and type in a friend's name, rather than an address, into the search bar. After your contact shares their precise location, you can take an Uber and head over to wherever they are at the time. According to senior product manager Yuhki Yamashita, Uber's latest redesign focuses on the simple question — "Where to?"
"We designed the new Uber app around you — and our core beliefs that time is a luxury and that the information you need should always be at your fingertips," Yamashita wrote in a blog post.
In January 2016, New York Attorney General Eric Schneiderman announced a settlement with Uber mandating that the company should encrypt users' geo-location information, adopt multi-factor authentication for employees that access such sensitive information and implement other data security practices.
"This settlement protects the personal information of Uber riders from potential abuse by company executives and staff, including the real-time locations of riders in an Uber vehicle," Schneiderman said in a statement.
Uber users who want to opt out of sharing the additional location data can do so by disabling location services in your device's settings.
© Copyright IBTimes 2023. All rights reserved.