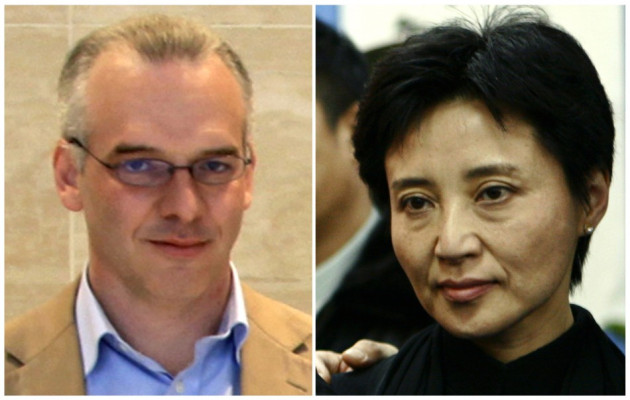 Gu Kailai, the 53-year-old wife of politician Bo Xilai, is to stand trial in the eastern Chinese city of Hefei for the murder of British businessman Neil Heywood - in one of the most sensitive political trials of recent Chinese history.
Gu, along with her household aide Zhang Xiaojun, is accused with poisoning Heywood in November 2011. The alleged offence took place in Chongqing, where Bo was chief of the Communist party.
Heywood had been a close friend and associate of the family for several years. However it is thought that Gu fell out with him over money, and viewed him as a threat to their son.
Although Heywood's death was initially attributed to alcohol, suspicions of murder were raised in February by former family aide and police chief Wang Lijun, who told American diplomats he suspected that Bo's family had been involved.
Gu was formally charged in April, and some correspondents claim she has already confessed to the murder.
Bo, a rising political star who had been widely tipped for a senior government role, was stripped of his responsibilities in the Communist Party's politburo when the allegations arose. He was the first Politburo member to be removed in the last five years.
'The facts are irrefutable and substantial'
Reports suggest that Gu and Zhang, who will be represented by lawyers appointed by the government, are likely to be found guilty. If convicted they could face anything between a 10-year jail term and a life sentence - or even the death penalty.
Chinese journalists believe the trial will be quick, because the government wants such a highly sensitive case closed as soon as possible. However, there is a chance that the proceedings may drag on for weeks.
"The facts of the two defendants' crime are clear, and the evidence is irrefutable and substantial," said the official Xinhua news agency, hinting at the likely verdict of the trial.
Journalists other than those belonging to state media have been barred from covering the proceedings, because the government fears negative publicity. However the case has already attracted widespread interest, with many believing it could prove the catalyst for a power struggle in the highest echlon of Chinese politics.
The Communist Party is about to embark on a period of transition which will see many senior ministerial roles passed down to young politicians. However it is thought that, if Gu's trial drags on, it could expose chronic infighting, and corruption, within the party.