Bob Geldof plans to return his Freedom of the City of Dublin Monday (13 November) in protest at Myanmar leader Aung San Suu Kyi, who also holds the honour.
The former Boomtown Rats frontman and prominent political activist said he does not want to be associated with the award while it is also held by the Myanmar leader. Geldof blasted the Burmese Nobel peace laureate for her country's treatment of its Rohingya Muslim minority, RTÉ reported.
"Her association with our city shames us all and we should have no truck with it, even by default. We honoured her, now she appals and shames us," Geldof said in a statement. The musician added he would hand back the award at City Hall in Dublin on Monday morning.
Geldof, who said he was a "proud Dubliner," said he would be a "hypocrite" to share honours with "one who has become at best an accomplice to murder, complicit in ethnic cleansing and a handmaiden to genocide".
The Live Aid founder criticised the Burmese politician for her silence over the humanitarian crisis that has forced more than 600,000 Rohingya Muslims from Rakhine state in western Myanmar into neighbouring Bangladesh, The Guardian noted.
"In short, I do not wish to be associated in any way with an individual currently engaged in the mass ethnic cleansing of the Rohingya people of north-west Burma," Geldof said.
He continued: "I am a founding patron of the Aegis Trust, who are concerned with genocide prevention and studies. Its founders built and maintain the National Holocaust Museum of the UK. I spoke at the inaugural National Holocaust Memorial Day at Westminster and in my time, I have walked amongst peoples who were sectionally targeted with ethnic cleansing."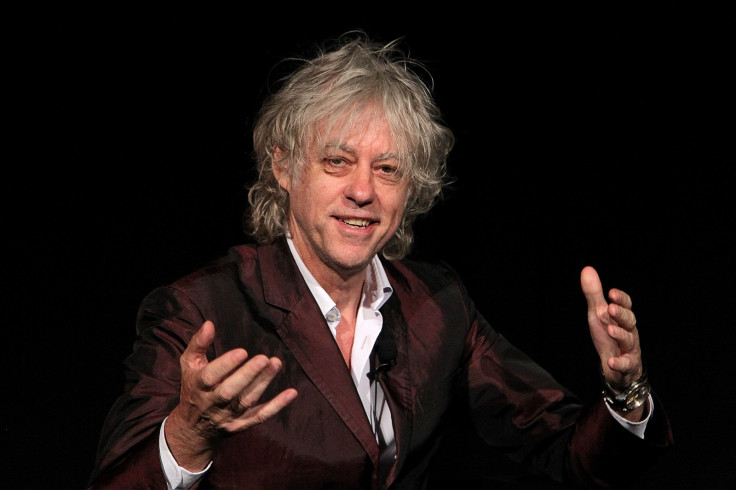 The 66-year-old, who was born in County Dublin, has held the award since 2005. Other recipients include: Nelson Mandela, Bill Clinton and the Obamas.
Geldof's decision to return the honour comes on the heels of U2's criticism of 72-year-old Suu Kyi on their website over the weekend. The band's frontman, Bono, is also a recipient of the honour.
"The violence and terror being visited on the Rohingya people are appalling atrocities and must stop. Aung San Suu Kyi's silence is starting to look a lot like assent," the band wrote.
In his statement, Geldof added: "The moment she is stripped of her Dublin Freedom perhaps the council would see fit to restore to me that which I take such pride in. If not, so be it."