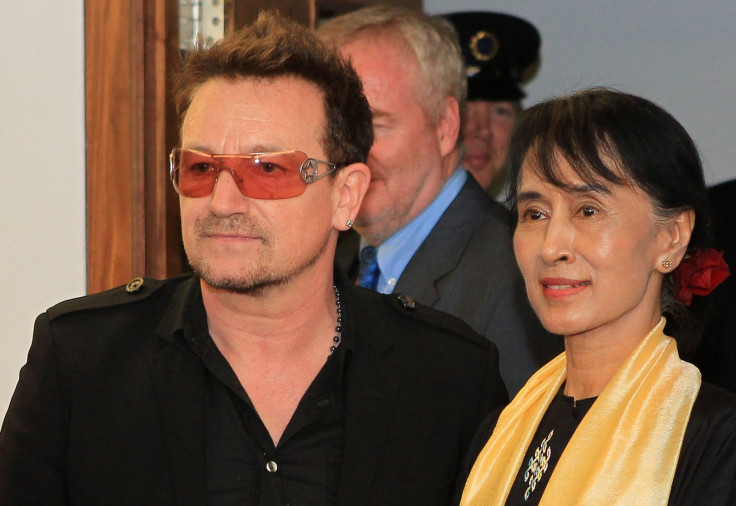 Irish rockers U2, fronted by Bono, say Myanmar leader Aung San Suu Kyi must speak out against the violence that is driving the exodus of the Rohingya minority.
More than 600,000 members of the Muslim minority have fled to Bangladesh since August, when Rohingya insurgents attacked Myanmar police and paramilitary posts, and security forces responded with a scorched-earth campaign against Rohingya villages.
In a statement Saturday (11 November), the band said that "for these atrocities against the Rohingya people to be happening on her watch blows our minds and breaks our hearts."
It said Suu Kyi's silence "is starting to look a lot like assent."
U2 also aimed large amounts of criticism at the leader of Myanmar's military, Min Aung Hlaing.
The band campaigned for Nobel Prize-winner Suu Kyi's release when she was detained for years by Myanmar's military rulers. Bono also met and was photographed with Suu Kyi following her move into freedom.