Bob Marley is considered one of the most socially conscious musicians of the time who used his songs to discuss important issues, from race and politics to poverty and violence. In a recent interview with Press Association, his son Stephen has opened up about his father's views on the power of music and the responsibility entertainers have towards their audiences.
"When I was younger I definitely wondered what he would think all the time. The values we were taught are a part of me and I don't think about that now," the Grammy award-winning singer mentioned.
"My morals are instilled and it comes out of me. I had great mentors and I know he knows what is going on. He wouldn't agree with everything, but most things."
Despite being a child when his father died, Stephen remembers the importance the reggae legend put on a song's message. "I remember when I was younger he said to me I was singing too many songs about girls. He thought the message was more important. I always remember that.
"I was eight years old then but I was aware I can't just sing anything, it has to have a message," he recollected.
The 44-year-old believes the stress his father put on music back then is as important today. He said that artists like Justin Bieber Taylor Swift need to pay attention to the messages their songs promote.
"We need more conscious music, our society needs an influx of consciousness, music has such a big influence... it comes with a responsibility.
"The point of music is it brings people together. Know the responsibility that comes with this talent, the impact you have on the masses," he elaborated.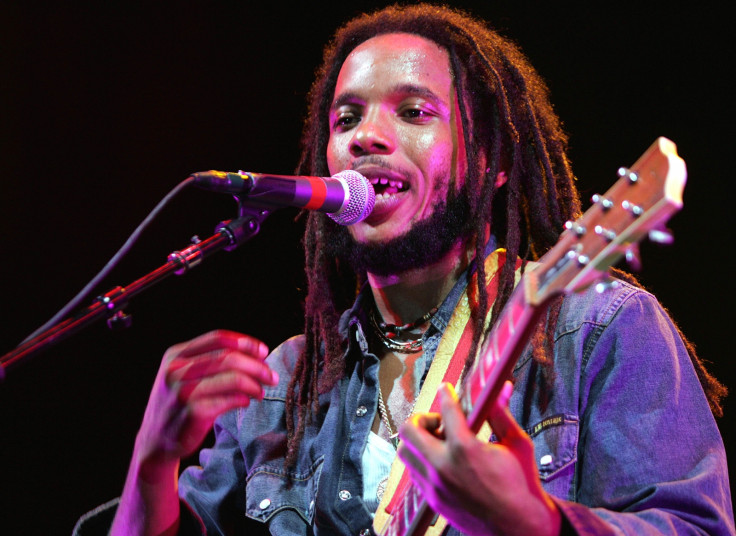 The fourth of Marley's eight children, Stephen recently released a new album Revelation Part II: The Fruit of Life. He has worked with his brother Damian and other known artists like Pitbull, Iggy Azalea, DJ Khaled, Busta Rhymes and Wyclef Jean on compilation.
"It was just about cross-pollinating the music, growing hands together with other genres. Some have influenced reggae and others reggae has influenced, like hip hop," he explained.