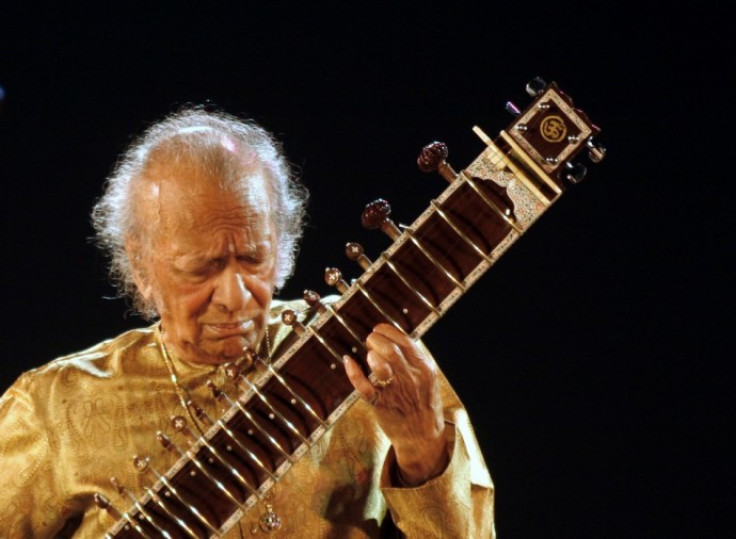 The world premiere of sitar maestro Ravi Shankar's only opera will be staged at Leicester's Curve theatre in May. The production, titled Sukanya was the legendary musician's final work which was close to completion at the time of his death in December 2012.
Now with the help of his longtime collaborator David Murphy, and Shankar's daughter Anoushka, who is also a world-renowned sitar player, the full opera is to be presented to a UK audience at a world premiere in a co-production between the Royal Opera, Curve and the London Philharmonic Orchestra.
Continuing her father's musical legacy Anoushka Shankar told IBTimes UK that her father had left such detailed plans for the piece that it was possible to achieve his vision as he had intended.
"It was quite easy," she explains. "He made it really clear about how he wanted things fleshed out. He pretty much left a blue print for how he wanted it to be. And I had worked with him for my entire life. He and I had a kind of telepathy about how we could anticipate each other's ideas. I kind of immersed myself in his mind, that was my learning process and he felt very confident that David and I could achieve his vision."
Named Sukanya, after his second wife, the opera tells the tale of her mythical namesake, the princess Sukanya. The ambitious production is a collaborative effort, combining the creative talents of choreographer Akash Odedra, musician Amit Chaudhuri who has written the libretto and Suba Das, associate director of Curve, who will direct the production masterminded by the iconic Ravi Shankar.
"There are so many different elements that have come together," Anoushka explains. "My father had a background in dance in theatre and in music so all of this comes together so it wouldn't be what it is if it wasn't for the choreography of Akash Odedra or the visuals of 59 productions. It's just so many elements coming together and it does make it a very unique experience."
The lavish production will be led by soprano Susanna Hurrell who will perform the title role, supported by five soloists, 100 actors and dancers and 60 musicians from the London Philharmonic Orchestra.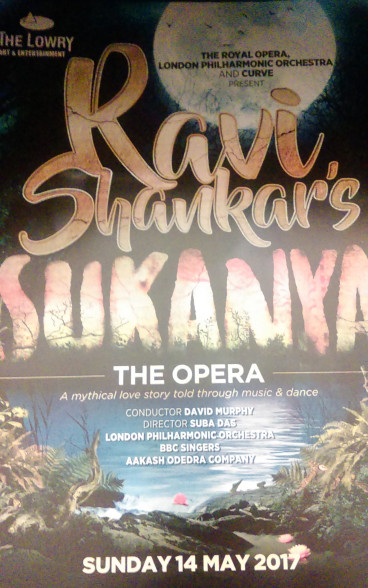 The opera will feature classical Indian instrumentation including the sitar, shehnai, tabla and ghatam will bring the work to life
While opera is not traditionally an art form that draws a South Asian audience, Anoushka feels certain that the production will be accessible to a wider audience.
"Something about it is beautifully accessible," she explains. "In the same way that some people will hear the phrase 'Indian classical music' and don't feel it will be accessible, people will feel that way about opera. But the choreography and the lovely visuals will all help to bring that into a much more mdoern cutting edge space and ensure it does reach a different crowd. "
Hailed by the likes of Yehudi Menuhin as a modern day Mozart and celebrated by musicians form Phillip Glass to the Beatles, Shankar had a pioneering role in bringing Indian classical music to the west.
Anoushka who was trained by her father and worked with him throughout her career, told IBTimes that in staging his final work, she is aware of the pressure that comes with fulfilling her father's musical legacy.
"I knew from the beginning that he was that legend. It was not something you could escape. From the beginning, making the choice to play, I had to look at that issue in every decision I made as a teenager, as a child, as an adult, but ultimately I loved this instrument. It was something that he gave to me and that I learnt and that I love," she explains.
"I wasn't going to let go of that because of external pressure. External pressure is a very intangible thing. Its not a reality and for me what I have to keep on doing again and again is keep bringing it back to my own work. I can't try and fill his shoes I need to make my own work and that's what he wanted as a teacher."