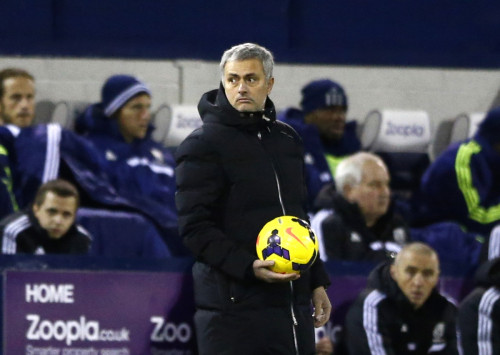 Former Arsenal player Bob Wilson has slammed Jose Mourinho for his comments on Arsene Wenger in which the Portuguese manager called him a "specialist in failure".
Chelsea are currently top of the league table, one point ahead of Arsenal and two ahead of Manchester City, but Mourinho is trying to divert the tag of title favourites from his team's shoulders, instead stating that City are the most likely to win the race.
The Chelsea boss reacted to Wenger's comments accusing the Premier League managers of not agreeing to concede their participation in the title race for a fear of failure.
"If he is right and I have a fear of failure it is because I don't fail many times. So maybe he is right? The reality is he's a specialist because eight years without a piece of silverware, that is failure. If I did that in Chelsea I would leave London and not come back," Mourinho said.
However, former Gunner Wilson has come to the aid of Wenger, calling Mourinho's statements disrespectful and despicable in the very least. Wilson brings forth the fact that Wenger has strung together a lot of entertaining teams, including one which has gone a whole season unbeaten.
"I think at best it was disrespectful, at worst despicable to be so dismissive of a genuinely good guy and a footballing man I think, whose presence in England in 17-18 years has opened eyes and ears and created wonderfully entertaining sides," Wilson said.
"It's obviously not the first time Mourinho has singled Arsene out. He called him a voyeur which is a disgusting claim and thankfully on that occasion he - although belatedly - he did apologise. I think it's personal, he is hugely talented, amazing manager Mourinho but I find - at this moment - I find him boring at the moment.
"To call [City boss Manuel] Pellgrini the abuse that he's called him, to do with Arsene; this is a weekend when we honour a gent - Tom Finney, Sir Tom, and I don't like bullies," he concluded.