Bobby Shmurda: Hot N**** rapper held on $2m bail pleads not guilty to murder and drug trafficking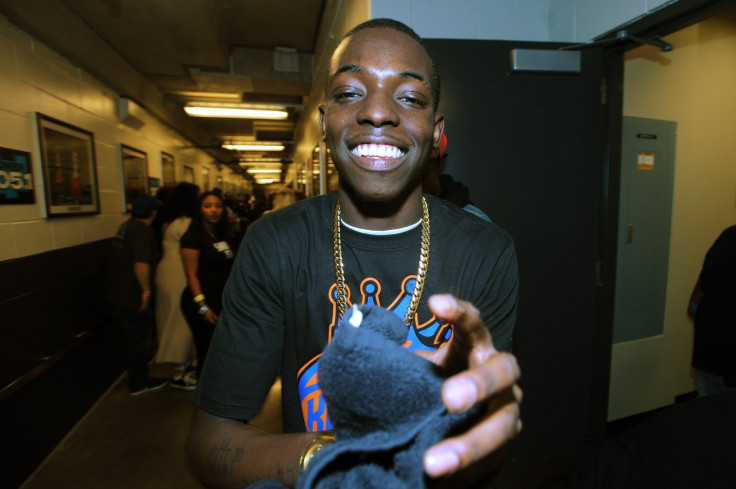 Bobby Shmurda, the rapper who rose to fame with his hit Hot N****, which spawned the viral Shmoney Dance, has pleaded not guilty to a plethora of criminal charges including murder and drug trafficking.
The 20-year-old musician and members of his GS9 crew was arrested earlier this month as part of a major police operation and he stands accused of moonlighting as the leader of a dangerous New York City street gang.
During the investigation, police officers seized 21 guns, 10 of them on the same day Shmurda was taken into custody.
He was subsequently charged under his real name, Ackquille Pollard, for conspiracy, reckless endangerment and gun possession — with two guns and a small bag of crack cocaine found inside the car he was riding in.
Court papers also allege the entertainer fired a gun at a group of people outside a barber shop in his native Brooklyn earlier this year.
But the hip-hop star's defence attorney, Howard Greenberg, denied his client's involvement in the crimes, telling AP: "Does it make sense that he would resort to committing crimes when he has the world in the palm of his hand? It's ridiculous."
He added: "He is a legitimate entertainer. He is rich. He is busy. He is always on tour."
Pollard previously admitted his music was inspired by what happened in his neighbourhood.
"My music is straight facts," he told New York Magazine. "There are a lot of gangsters in my 'hood."
Shmurda is being held on $2m bail. His label, Epic Records, has allegedly agreed to help pay the fee.
Meanwhile, 15 members of the GS9 crew are also facing charges that include assault, murder and drug trafficking.
Speaking at a press conference, special narcotics prosecutor Bridget Brennan said the case carries some "deeply disturbing themes: the gang members' enthrallment with guns and a cavalier disregard for human life".
© Copyright IBTimes 2023. All rights reserved.