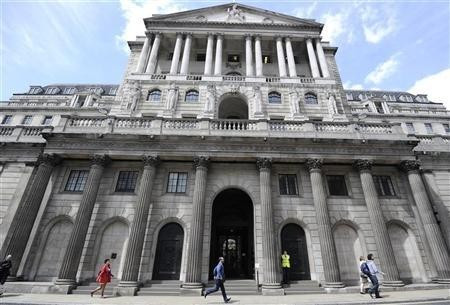 Lending to business in Britain fell by £4bn in the three months to November, despite a significant push by the Bank of England to free up the availability of credit in the economy.
BoE policymakers are hoping that their Funding for Lending scheme, which sees cheap loans offered to banks at a value tied to the amount they lend to the real economy of consumers and smaller businesses, will boost spending and investment and help aid an economic recovery.
The central bank's quarterly Trends in Lending report blamed a lack of demand for corporate credit for the drop and claimed that respondents to its recent Credit Conditions Survey said that the availability of loan cash had actually increased.
"The contraction in lending to businesses overall was reflected across all firm sizes, with the annual rate of growth in the stock of lending to both small and medium-sized enterprises and large businesses negative over this period," said the BoE report.
Borrowing by individuals, particularly in mortgage lending, fell slightly on an annualised basis but remained positive during the three months to November, boosted by a rising number of mortgage approvals.
The BoE and Treasury launched FLS in July because of fears that the credit crunch was holding back the UK economy.
They perceived a lack of credit supply for businesses as hindering investment in expansion and job creation.
In its first data release since FLS started, the BoE reported that £500m had made its way into the UK economy through lending stimulated by the scheme.
---
Follow @shanecroucher