Boeing 777X: Factory equivalent to 21 football fields and costing $1bn unveiled
Boeing has opened a new factory in Everett, in Washington, costing $1bn (£689m,€ 891m). The facility spans across 1.2 million sq ft, which is equivalent to about 21 football fields.
The factory will be used to manufacture wings for its new 777X aircraft, which is being hailed as the world's biggest passenger airliner. It will house three large autoclaves, or pressurised ovens, which are 120 feet (37m) long and 28 feet in diameter and weigh more than 1 million pounds (453,600 kg) each.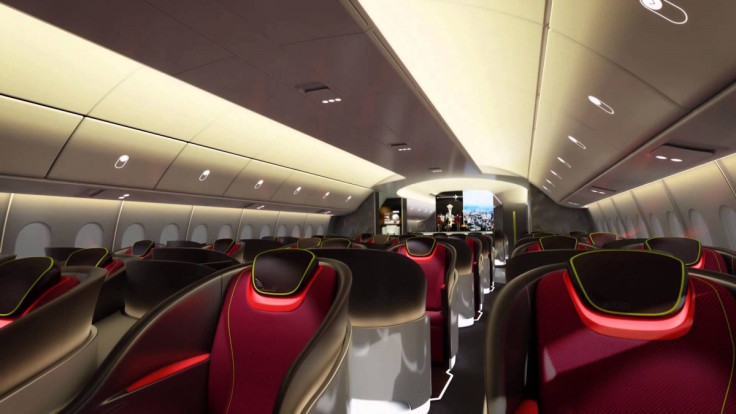 These ovens large enough to hold two 737 fuselages will be used for curing the 777X's carbon-composite wings. These wings are said to replace the conventional aluminium used in the current Boeing 777 jetliners.
Boeing is also said to be installing other heavy equipment and robotic machines that are required in the making of these wings. "We'll start to see this building fill up over the next few months and as we get into next year we start to move toward early production parts," Eric Lindblad, the Boeing vice president responsible for the 777X wing said.
The American airplanes manufacturer already has 320 orders for the 777X from six customers. The production of this new model will replace the highly successful 777, introduced in 1995. While the production of the 777X will start in 2017, the first aircraft under this new series is expected to be delivered in 2020, post testing and certification.
The 777X, which is still under development, will have two variants — the 777-8 and the 777-9. While the former will come with about 350 seats and will have a range of 9,300 nautical miles, the latter will have about 400 seats and a range of 8,200 nautical miles. These are intended to compete with the Airbus A350.
The factory opening, acts as an important step towards delivering the 777X series of airplanes. It will also play a key role "in keeping the Puget Sound (region) at the forefront of aerospace leadership for decades to come", Ray Conner, chief executive of Boeing Commercial Airplanes, said.
© Copyright IBTimes 2023. All rights reserved.