You might have read the news recently about the giant new engine GE was testing for a new Boeing passenger jet billed for 2020 reputed to be the biggest in the world, but what exactly is in the hangar? Join IBTimes UK as we bring you everything you need to know about Boeing 777X, hailed as the biggest and most efficient twin-engine jet ever.
---
Boeing XXL: Biggest plane in the world
---
Boeing is trying to build a family of huge passenger airliners – namely the Boeing 777-8 and the Boeing 777-9. Currently, the world's longest airliner is the Boeing 747-8, which measures 76.3m. The 777-9 will be even longer, although a precise measurement has not been revealed. The 777-8 will carry a maximum of 375 passengers, while the 777-9 will carry a maximum of 425 passengers.
---
Built from 3D-printed parts
---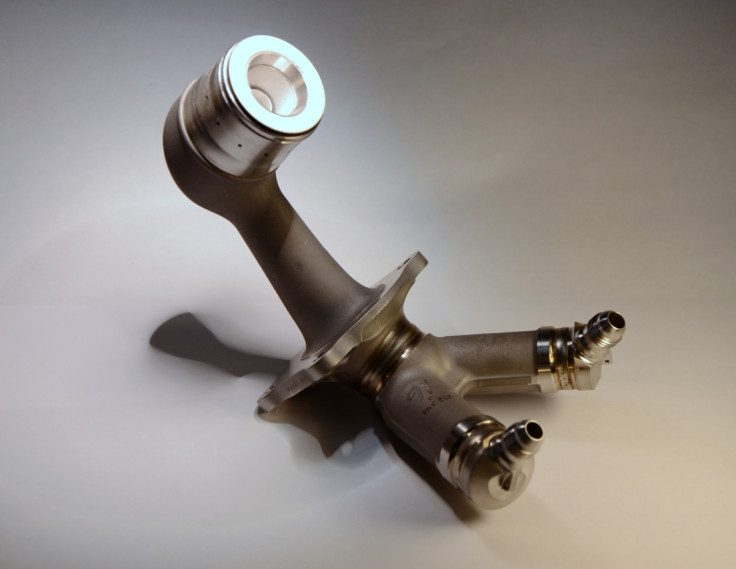 The Boeing 777X family of planes will also feature 3D-printed carbon fibre-reinforced polymer parts in the fan turbine blades, as well as 3D-printed sensors and fuel nozzles in the jet engines.
---
A 20,000 pound turbo jet engine
---
GE Aviation is building a gigantic 20,000-pound jet engine designed to be used in the Boeing 777X, known as the GE9X, and the jet engine can produce 100,000 pounds of thrust. It is not only the most fuel-efficient jet engine ever manufactured by GE but also the quietest engine ever built, and it sports a front-fan that has a world record setting 3.35m diameter.
---
Larger wingspan
---
The Boeing 777X will have an in-flight wingspan of 71.8m, that when folded on the ground, will measure 64.8m. By using the folding wing-tip design, the plane has 7m more wingspan, which maximises fuel efficiency.
---
What will the Boeing 777X cabin look like?
---
The cabin of the Boeing 777X is modelled after the Boeing 787 Dreamline, which has much larger windows than all previous commercial aircraft, a much roomier cabin, higher ceilings, a new lighting system, more humidity and increased cabin pressure equivalent to 1,800m altitude.
---
Everybody already wants one
---
The national carriers of at least six countries have already put down firm orders for the new Boeing 777X, including Lufthansa in Germany, Etihad Airways in UAE, Cathay Pacific in Hong Kong, Emirates in the UAE, Qatar Airways in Qatar and All Nippon Airways in Japan. In total, Boeing currently has orders for 306 planes.