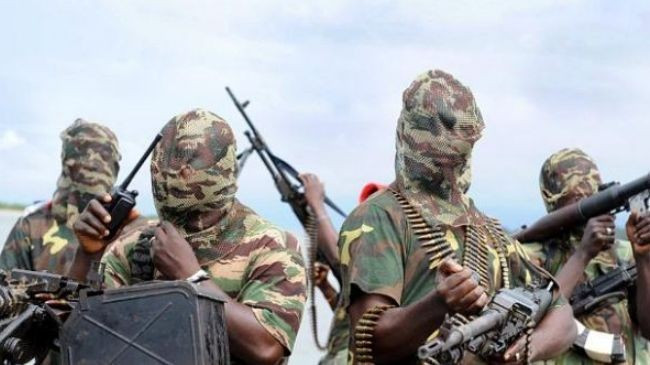 A group of governors in the Boko Haram-hit northern Nigerian states has urged President Goodluck Jonathan to declare an all-out war against the Islamist group in the wake of the deadly school bombing which killed 48 students and injured several others.
The Northern State Governors' Forum (NSGF) said unless the Jonathan-led federal government announces a total war to eliminate the militants, the insurgency cannot be tackled.
Babangida Aliyu, chairperson of the forum, said: "Our job is complicated by the present predicaments in the country – Boko Haram, insecurity and abject poverty, among others.
"We must, as leaders, all come together on bipartisan or non-partisan basis to encourage Mr President and the Federal Government to declare total war and eliminate Boko Haram in our midst before the 2015 elections."
"They are no more terrorists but rebels, who have declared war against their country and have acquired illegal territories. We must therefore crush them."
The explosion took place when a teenage suicide bomber dressed in school uniform blew himself up during a school assembly in the state of Yobe. The incident took place despite Yobe being under a state of emergency.
Witnesses said many of the victims were critically wounded and suggested a higher death toll than the official figure.
"We heard a loud bang and since then the area was cordoned off, but ambulances were seen going into the school to pick corpses and take the injured to the hospital. Both members of staff and students who were not hurt wept profusely as they struggled to rush the wounded to the hospital," an eyewitness who did not wish to be named told the local daily Punch.
Though no militant group has openly claimed responsibility for the blast, Boko Haram Islamists are the prime suspects.
All government-run schools have been shut across Yobe until the security measures are beefed up.
Yobe's Governor Ibrahim Gaidam heaped scorn on the central government and Jonathan for failing to provide enough security to the state even after the declaration of emergency.
A statement from Gaidam's spokesperson said: "In theory, the emergency rule declaration was a signal that more vigorous steps would be taken to protect lives and property in the affected states and restore peace and security. Unfortunately, these have not been fully the case. Instead of forcing insurgents and criminals to flee; the insurgents are forcing innocent people to flee and making life miserable for everyone."
"Governor Gaidam believes that President Jonathan has a very urgent responsibility to explain to the people of Yobe State and people all across the affected states why murderous and callous insurgent and criminal attacks are still on the rise despite the state of emergency."