In its latest attack in Nigeria's Chibok town, Boko Haram fighters killed at least four villagers and abducted three women on Tuesday (14 June). The jihadists group in April 2014 had kidnapped more than 270 girls from a school in the northeastern Nigerian town, out of which about 50 girls managed to escape, but a majority of them still remain in its captivity.
According to reports, the latest attack took place at dawn at Kautuva village. The militants set houses on fire and fired from guns at villagers killing at least four, Reuters quoted eyewitnesses and a member of a vigilante group working with the army as saying. Ali Pagu, one of the villagers who survived the attack, said that they were lucky to escape unhurt. He added that some of them ran to Chibok. Another villager confirmed that the jihadists had kidnapped three women from their village.
Boko Haram fighters, declared an Islamist caliphate in the region and have killed and kidnapped thousands of people over seven years, forcing many of villagers to leave their homes and move to safer places. The kidnapping of the Chibok schoolgirls in 2014 was criticised by world leaders and parents of the girls accused then president Goodluck Jonathan of not taking adequate measures to ensure the girls returned home safely.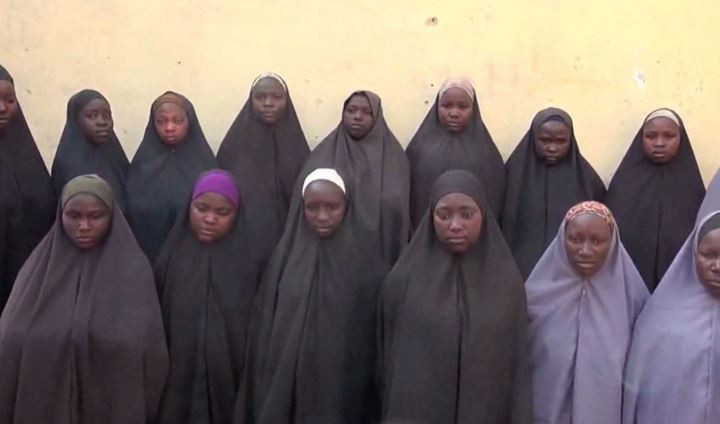 In May this year, two girls kidnapped by Boko Haram were found – the first was reportedly freed by the militants, while the second was rescued by the Nigerian army. Amina Ali Nkek– one of the kidnapped girls – was found by a vigilante group breastfeeding a child. She was among the Chibok girls kidnapped by Boko Haram two years back. However, villagers claimed that the second girl was not from Chibok.
Boko Haram recently said that it was willing to negotiate the release of the kidnapped Chibok schoolgirls, some of whom have reportedly died in captivity.