Thousands of people have been killed, abducted and forced to carry out suicide bombing missions by Boko Haram terrorists in northern Nigeria and northern Cameroon, yet activists and the media seem to be obsessed only with the mass abduction of the schoolgirls from the Chibok village.
The 276 girls were kidnapped as they were attending evening school in Chibok, in the restive Borno state, on 14 April 2014. Some girls managed to escape, one was rescued in the Sambisa forest earlier this year, but at least 218 are still missing.
Although the Chibok abduction was not the first mass kidnapping carried out by the terrorists, it was the only one that attracted international outrage, led to the creation of the global movement Bring Back Our Girls (BBOG) and shone a spotlight on the deadly insurgency of Boko Haram that had previously been under-reported.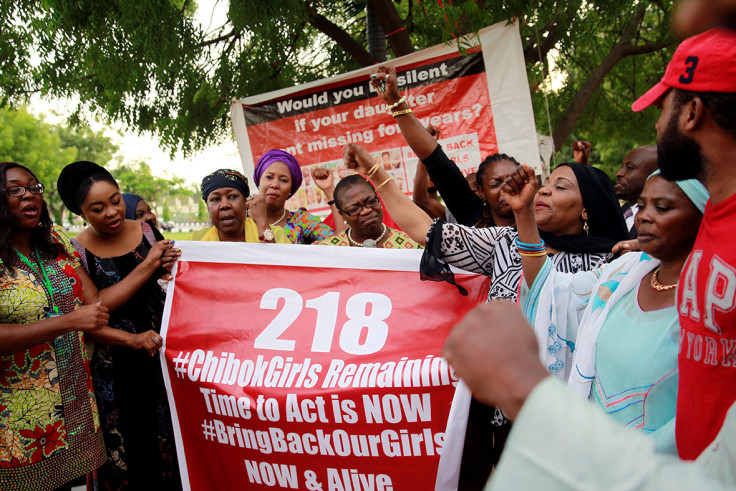 Care for All
In order to raise awareness about the scale of Boko Haram's insurgency, which goes far beyond the Chibok kidnapping, Maiduguri-based activist and peace ambassador Ahmed Umar Bolori launched the Care for All campaign.
Who are Nigeria's Boko Haram terrorists?
Boko Haram, which has renamed itself Iswap, fights against Western influence in Nigeria and aims to impose its version of Sharia law throughout occupied territories.
The group carries out attacks in Nigeria and neighbouring countries in a bid to take control of more territory. Three Nigerian states − Adamawa, Borno and Yobe − have been under a state of emergency since May 2013.
Boko Haram has killed more than 20,000 people since 2009 and was deemed the world's deadliest terror group, surpassing its ally, Islamic State (Isis/Daesh), in November 2015. Nigeria has become the world's third most terrorised country as a result of the group's violent insurgency.
"We are not anti-BBOG, but the Chibok girls advocacy shows no or very little concern about the rest of the girls, boys, men and women who were either abducted or somehow victimised by the insurgents in several communities including Baga, Marte, Monguno, Kareto, Ngala, Damboa, Banki, Dalori, Konduga," Bolori, who was approached by Boko Haram in a failed recruitment attempt, told IBTimes UK.
"We would also like to call on the Borno state government, President Muhammadu Buhari and the United Nations to consider our cry. It's wrong to centre advocacy, sympathy and empathy towards the Chibok girls alone. If activists and the government do not include everyone, we will consider them responsible for the rest of the damage."
Bolori explained that several NGOs, civil society organisations and individuals have expressed the wish to join the campaign and the organisers are planning a peaceful rally to further shed light on the issue.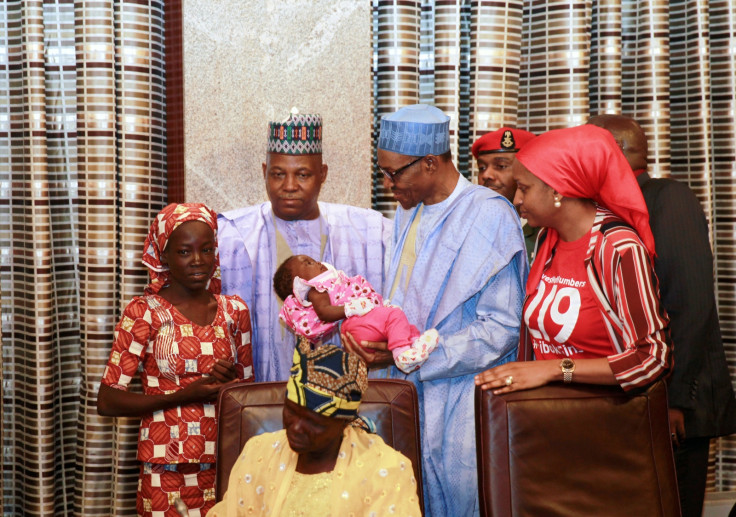 Special treatment fosters discrimination and terrorism
David Otto, anti-terrorism expert and CEO of UK-based global security provider TGS Intelligence Consultants, believes the disparity in treatment is fuelling violence and promoting discrimination among communities. Amina Ali, the first Chibok girl to be found more than two years since the kidnapping, was flown to Abuja to meet Buhari. But Otto claimed that the BBOG movement has become a political tool.
"The second girl who was reported as number 157 on the list – Miss Serah Luka – did not receive the same specially designated presidential treatment after it was revealed that she was actually not one of the Chibok girls," he told IBtimes UK. Luka was found just two days after Amina Ali.
"All girls captured by Boko Haram are subjected to random rape, tortured, humiliated, forced to marry, to fight, to convert to violent Islam. But the Chibok girls are hailed as celebrities, they are receiving VIP treatment, education abroad, media attention. A whole industry has been created around the Chibok girls, with millions spent in false attempts to negotiate for their release only.
"There is a need to treat everyone equally – Chibok or not Chibok. We are going down the route that terrorist organisations like Boko Haram and the Islamic State (Isis/Daesh) accuse the system of – and use as reasons to radicalise young men into their ranks. Indirectly, our special treatment to the Chibok girls fuels hatred that eventually leads to violent extremism and terrorism."
---
Nigeria up close: Check out our Flipboard magazine
---