NSA Whistleblower: Bolivia Furious after Presidential Jet Rerouted over Snowden Suspicions [VIDEO]
Evo Morales's flight forced to land in Vienna amid claims France and Portugal refuse airspace access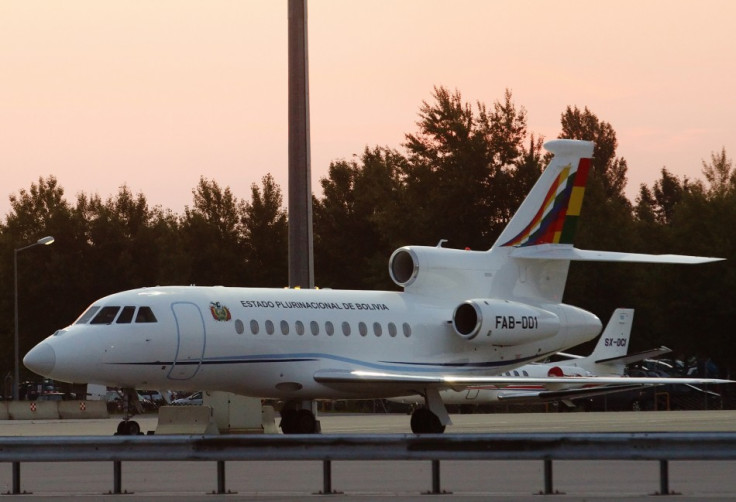 Bolivia has expressed outrage after President Evo Morales's jet from Moscow was forced to land in Vienna because of suspicions that NSA whistleblower Edward Snowden was on board.
The Bolivian government slammed France and Portugal after they withdrew permission for the Moscow-Bolivia flight to pass through their airspace. The reason given was "technical issues..
Bolivian defence minister Ruben Saavedra accused the US of being behind the "hostile act" and pressurising European countries to toe the line.
"This is a hostile act by the United States State Department which has used various European governments. Two countries have changed their positions, first France and now Portugal. We will patiently seek to resolve the negative position taken by Italy and Spain, according to international norms," Saavedra said.
Officials in both Austria and Bolivia said that Snowden, who was believed to be holed up in Moscow's airport, was not on the flight.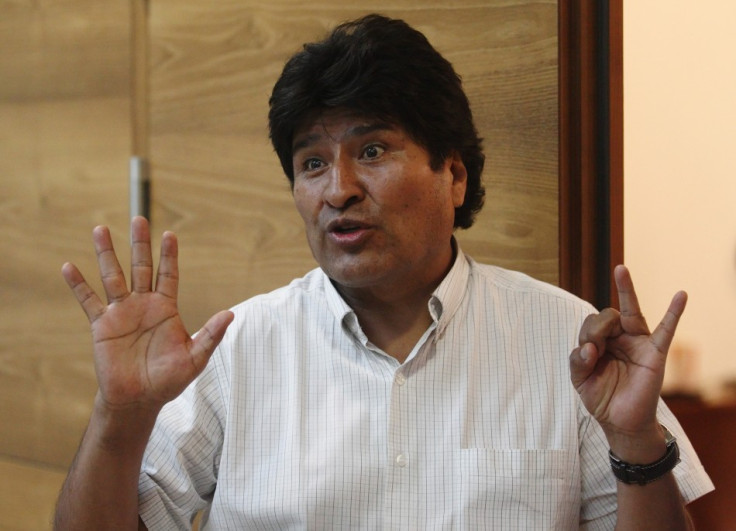 Bolivia is one of the 21 countries where Snowden has sought asylum. Morales said earlier that the country would consider an asylum request.
"We are told that there were some unfounded suspicions that Mr Snowden was on the plane. We do not know who has invented this lie - someone who wants to harm our country. This information that has been circulated is malicious information to harm this country," foreign minister David Choquehuanca said.
The US State Department confirmed that Washington was talking to "a broad range of countries" that could either serve as transit spots or final destinations for the whistleblower.
State Department spokesperson Jen Psaki said that the Obama administration has told them that Snowden's "right place is to be returned here" to the US.
© Copyright IBTimes 2023. All rights reserved.