Police are negotiating with a man throwing objects out of a fifth floor window of a building on Tottenham Court Road in central London, amid reports of a bomb scare and that the man is threatening to blow himself up.
The man reportedly entered offices on Tottenham Court Road with four gas canisters strapped to his body and is demanding his money back after he failed a training course.
Metropolitan Police were called to Tottenham Court Road just before midday because of a "man causing a disturbance" and have put a 100m cordon in place around the building.
A spokesman would not confirm that the man has a bomb.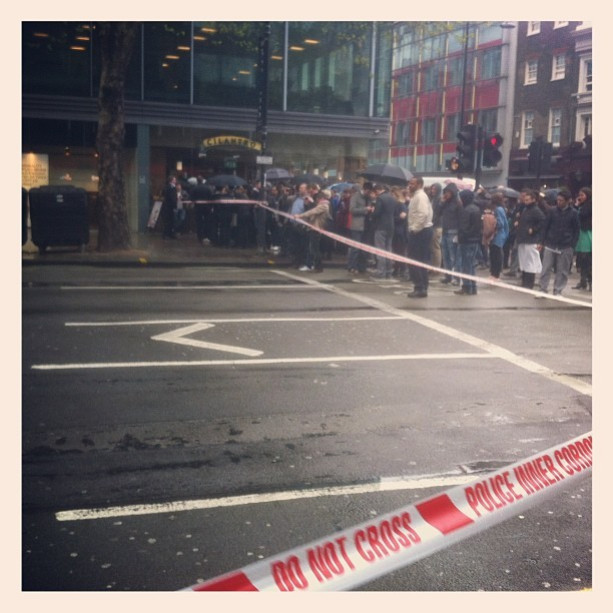 Stephen Hull, executive editor of the Huffington Post UK who is at the scene, tweeted that he had spoken to a woman who was in the offices when the man entered and was let go.
"He failed a training course and wanted his money back. She said he has four hostages, but not confirmed," Hull tweeted.
Other Twitter reports say computers and paper were being thrown out of the office windows on the road.
Another Huffington Post journalist, Alice Vincent, has tweeted: "Police still mingling in lobby of building, which is 179 Tottenham Court Road. Shropshire House."
More to follow...