Bookstore killer Amazon is now opening its first physical bookshop in Seattle

Internet giant Amazon, which has single-handedly led to the demise of many physical bookstores around the world in the past decade, has decided to open its first brick-and-mortar bookshop in Seattle on Tuesday, 3 November.
The new store will be called Amazon Books and will be located in University Village, just north of downtown Seattle. It will be open seven days a week and will host a selection of thousands of books chosen based on customer data, including Amazon.com customer ratings, pre-orders, sales and popularity on Goodreads.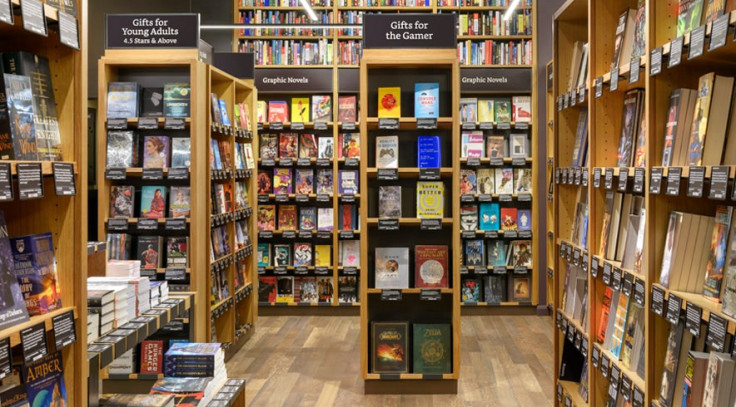 And it will also be a physical location where customers can try out tech gadgets like the Kindle, the Fire Tablet, Fire TV and Echo before they buy with "Amazon device experts", who we assume will be similar to the Apple Store Geniuses.
The difference between Amazon Books and your regular 100-year-old established bookshop is that all the books will be displayed with the cover face-up, rather than by the spine, and each book will come with a placard stating how many stars it has received from reviewers on Amazon.com, together with a review from an Amazon customer.
Also, all the prices in-store will exactly match the prices you see on the website, so prices will be liable to change, perhaps even while you're looking at the books. There is no indication whether Amazon Books will come to the UK, but this is likely if the store concept succeeds in the US.
Ever heard the Alanis Morissette song Ironic? Because that's what we're thinking right now. Of course Amazon's move makes sense – following Apple's example, many tech companies are now considering bringing their technology onto the high street, such as Samsung, which opened its first Experience Stores in the UK in April 2014.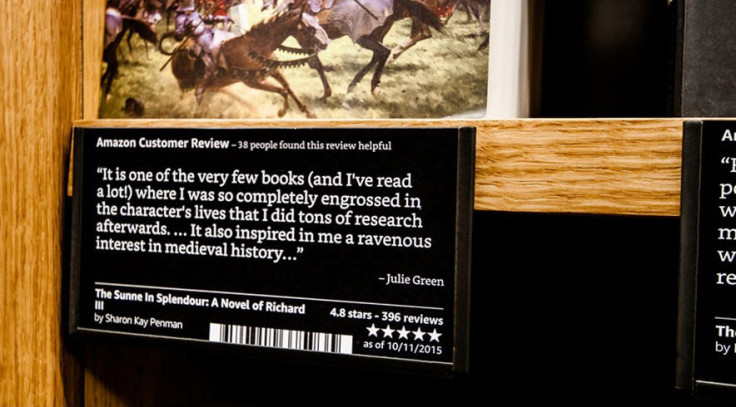 In the US, surviving book chain Barnes & Noble has a technology section in its stores where you can look at and try out the Nook, while in WHSmith in the UK, you can usually have a play with the Kobo, so if Amazon wants its tablets and TV set-top box to do better, it would be pertinent to enable less tech-savvy customers to get a feel for the product in real life.
However, as a fervent booklover who was a huge fan of the now-defunct Borders model which died in 2011, even though that in turn killed off many smaller Mom-and-Pop bookshops (see the 1998 Meg Ryan/Tom Hanks film You've Got Mail if you don't remember), Amazon getting a retail shop front is particularly annoying.
But will Amazon Books be successful? Perhaps, until an even bigger fish comes along and swallows Amazon's internet and retail business whole.
© Copyright IBTimes 2023. All rights reserved.