Amazon plans to enter the augmented reality (AR) world with its own smart glasses. The US Patent and Trademark Office recently published an Amazon patent for a pair of AR-enabled glasses.
First spotted by Re/code, the glasses could take on Google Glass and Microsoft HoloLens. The Amazon glasses are expected to work with a mobile device like tablet to display AR content.
Unlike some of the recently developed smart glasses, the patent suggests that Amazon's smart glasses would have the ability to switch from a 3D screen to a transparent glass panel. This hints at the presence of mixed reality that would let viewers interact with the real world at the same time wearing the glasses.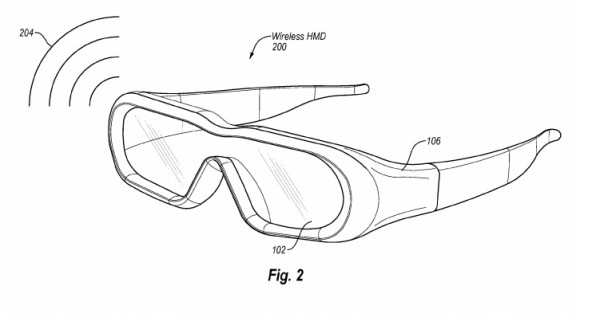 "On the one hand, a large screen is beneficial for watching movies, playing games and even reading email comfortably," according to the patent that the company filed in September 2013. "On the other hand, the larger the screen, the bigger the device, which may be less desirable for a light and portable product. Another problem consumers experience with portable devices, like tablet devices, is the lack of ability to immerse themselves in a tablet experience, such as watching a movie on an airplane."
Two different layers
The patent shows that the smart glasses have two different layers -- display and variable transparency. While the display layer provides virtual content, the variable-transparency layer works as a transparent screen. The glasses also appear to have the option to let viewers switch between both the layers using a single-touch button. Also, there are two variants, including a wired and a wireless one.
Although the primary use of Amazon's glasses would be to watch 3D content in video or an AR format, they also appear to be in development to let viewers wirelessly send and receive text messages or even browse the Web. The glasses are also listed in the patent with built-in Wi-Fi connectivity.
Amazon has not yet revealed any of its plans to introduce smart glasses. However, founder and CEO Jeff Bezos appears all set to explore the emerging world of AR with the new offering sometime in the coming future.
This is not the first time the Seattle, Washington-based company, which is already the largest internet-based ecommerce retailer in the US, is developing a piece of hardware. The company already has the Kindle Fire range of Android tablets and the Kindle e-Reader as two of its major hardware offerings. Further, the company had unveiled its first Android smartphone as the Fire Phone last year that was designed to rival the Apple iPhone but failed to attract buyers.