Russian tycoon Boris Berezovsky regularly paid for sex with teenage girls during his political exile in the UK, according to his chauffeur.
Mark Pendlebury told the Daily Mail that his employer had "a steady supply of young girls" during his stay in the country.
The chauffeur said girls as young as 16 would be brought to his mansion in Berkshire from eastern Europe and Russia.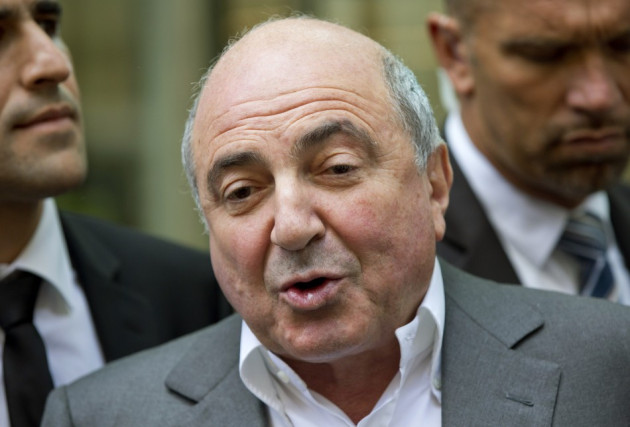 Sources close to the tycoon said: "it was an open secret that he paid for sex with teenage girls at plush hotels and at his mansion".
It is still unclear whether his girlfriend of fifteen years Elena Gorbunova was aware of these alleged sexual proclivities.
Berezovsky was recently found dead at his home under mysterious circumstances. Chemical, biological, radiological and nuclear teams combed the house and have dispelled the speculation that any outside agencies were involved.
Kevin Brown, detective chief inspector, said: "It would be wrong to speculate on the cause of death until the post-mortem has been carried out. We don't have any evidence at this stage to suggest third-party involvement."
Chauffeur's Confessions
Pendlebury, who was reportedly paid £100,000 a year by his employer, revealed that the 67-year-old businessman would order him to drive at 140mph on the motorway in his Maybach limousine as he had intercourse with 16-year-old girls in the backseat.
Pendlebury said: "He seemed to have a steady supply of young girls from the same source. I felt very guilty about the way girls were treated, particularly as most of them were the same age as my daughter.
"Often I would have to meet a biker to collect envelopes of money for the girls," he added.
He disclosed an episode when Berezovsky asked him to take a Latvian girl through the congested streets of London, to ensure she missed her flight and thus had to extend her stay in his mansion for a further 24 hours. Pendlebury received a text with a "smiley face" from his employer after he ensured the girl missed her flight back home to Latvia.
"Such behaviour was accepted practice and not uncommon," he said.
The chauffeur also complained of his boss' penchant to travel at high speeds. He admitted enjoying the "buzz" of driving at such speeds but said he worried about his children constantly while he did so.
"The aggressive nature of driving like that all day and the long hours seriously affected our normal lives. He had a no-holds bar attitude to law or safety," Pendlebury said.