Boris Johnson attacks Labour under Jeremy Corbyn as 'toxic moonshine' [Video]
Boris Johnson went on the offensive against Labour at the Conservative Party Conference in Manchester, saying that the party has been "piratically captured" by Jeremy Corbyn supporters and that the anti-capitalism they champion is "toxic moonshine that sends you blind".
Johnson, who will be leaving his office as Mayor of London in 2016, employed a jocular tone at the 2015 Tory conference, using his speech to attack the new Labour shadow cabinet under socialist leader Corbyn.
Boris Johnson's Conservative Party Conference speech in full
"It is unbelievable now to see the Labour party has been piratically captured in a kind of social media twitstorm by what Harold Wilson once called a small group of politically motivated men," Johnson said. "And I know these people, my friends, they are the London Labour party, trots and militants with vested interests and indeed interesting vests.
"They are the people who idolise Hugo Chavez and toast the revolution in taxpayer-funded vintage burgundy and I know them because we have fought and beaten them twice. And the reason I first wanted to get into that fight eight years ago is that I am fundamentally opposed to that style of politics."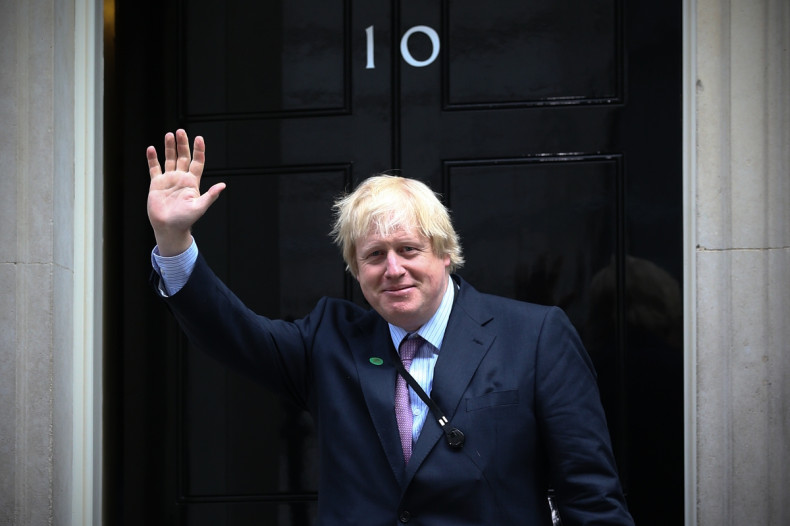 The 51-year-old Uxbridge and South Ruislip MP, who is seen alongside George Osborne and Theresa May as one of the main contenders to succeed David Cameron as leader of the Conservatives, went on to compare the anti-capitalism that Corbyn supporters preach as similar to those who advocated communism in the 1970s.
"I know there is a generation of young people who can't remember communism and who think it might be a good idea to ferment anti-capitalism as if it were some fruity alcopop. And so I say to all those £3 Corbynistas – we tried that.
"We tried fermenting anti-capitalism in the Soviet Union; we have tried brewing it in Britain in the 1970s and in many other parts of the world and the result has been the kind of toxic moonshine that sends you blind. Give that hooch a miss," he said.
"We don't believe in destroying capitalism because for all its faults capitalism is the best means humanity has yet found of satisfying our wants and needs. We believe in using capitalism to deliver social and economic progress and we do it in a one nation way – by bringing people together," Johnson added.
George Osborne and Theresa May have already spoken at the party conference, with David Cameron due to deliver the closing speech on 7 October.