Foreign Secretary Boris Johnson has denied telling at least four separate EU ambassadors that he is in favour of freedom of movement across the EU - which would be directly opposed to government policy. Johnson, who has made a number of controversial and contradictory statements, allegedly said to the diplomats that he personally favoured the freedom to live and work across the EU, but that the UK had been more affected by it than other EU states.
One ambassador said: "Boris Johnson has been openly telling us that he is personally in favour of free movement." Another said: "He [Johnson] did say he was personally in favour of free movement, as it corresponds to his own beliefs. But he said it wasn't government policy."
The alleged comments — which were first reported by Sky News — can be made public but the identities of those who made them cannot, as the meeting was conducted under the Chatham House Rule. According to The Guardian, the comments were made during a private breakfast meeting in October. An official who was present is reported to have made notes.
If confirmed, Johnson would again be accused of saying one thing in public and another in private. He has previously written that the UK would be better off staying in the EU, though he later said he'd written two alternative views, only one of which was for publication.
Former deputy prime minister and Liberal Democrat MP Nick Clegg said: "If these reports are to be believed, then Boris Johnson, the figurehead of the Brexit campaign, is treating voters like fools. It now appears he never even believed in the central message of the Brexit campaign: to end freedom of movement."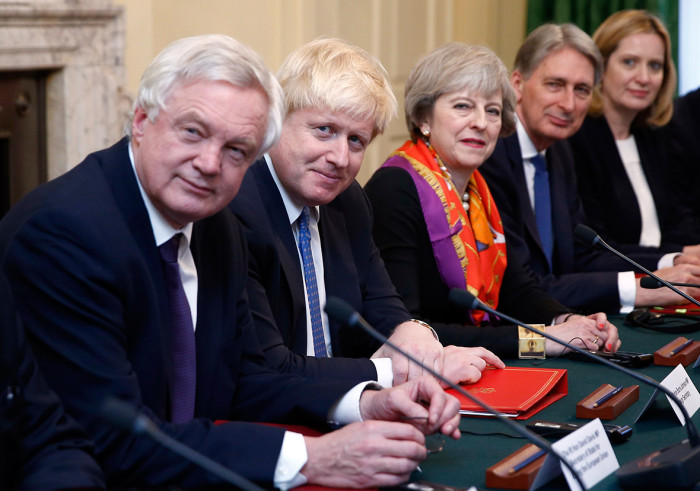 However a spokesman for the foreign secretary — currently on official business in Cyprus — denied he made the remarks. "Boris said what he has said many times before — he is pro-immigration but wants to take back control to limit numbers," said his spokesman. "He did not say he supported freedom of movement and challenges anyone to show proof that he ever said that."