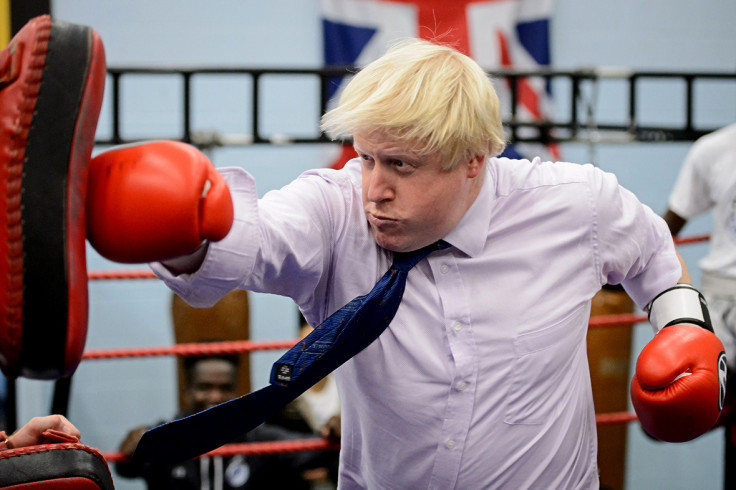 Mayor of London Boris Johnson said he was "disappointed" with Boots boss Stefano Pessina for avoiding tax by living in Monaco, but defend the high street chemist's right to off-shore its headquarters.
Johnson waded in to the row over Boots' tax arrangements after Pessina was attacked by Ed Miliband, with the Labour leader branding him "self-serving" for living in the sunny tax haven of Monaco.
Speaking on LBC radio, Johnson said of Pessina: "I have to say I find it a little disappointing that he doesn't cough up for Britain."
But Conservative election candidate Johnson backed the business chief for acting in the best interests of the company.
Pessina drew Miliband's ire by warning in an interview it would be a "disaster" for Britain if the Labour leader wins Downing Street at the general election in May.
Pessina has moved the headquarters of Boots from Nottingham to Switzerland in a bid to save money on tax - a move unpopular with some.
"In business terms, it's what he's got to do," said Johnson.
"He is doing his best by the likes of his shareholders and by the interests of the company. These guys, I'm afraid, have a fiduciary duty to their shareholders to minimise their obligations."
Hailing Pessina for putting his head above the parapet by speaking out - against the opposition party - Johnson said: "Too often you have a lot of nervousness in great corporations about speaking out on political issues.
"Capitalists typically will be wary of any kind of uncertainty, they won't want to offend any politicians because they're worried they may actually get in and start persecuting them. I think it's quite refreshing to see some tycoon actually saying what he thinks."