UK Foreign Secretary Boris Johnson has again intervened on Brexit, claiming that the transition process to allow the UK to leave the European Union (UE) should not last "a second more" than two years.
Johnson made the comments during an interview with the Sun ahead of a Conservative party conference.
Prime Minister Theresa May said during a conference in Florence that the transition period would be of "about two years". However, some remainers are pushing for a transition of up to three years.
Johnson also believes that the UK should not accept new EU or European Court of Justice (ECJ) rulings during the transition.
He also claimed that no payments should be made to access the single market once the UK leaves the EU.
"The crucial thing I want to get over to Sun readers about Brexit is that it is going to be great and we need to believe in ourselves and believe we can do it. It is unstoppable," Johnson said.
He touched on other points in the interview, including student debt and terrorism.
His comments came after the Scottish Conservative Party leader, Ruth Davidson, called on politicians to stop being overoptimistic about Brexit and urged "serious people" to take charge of negotiations.
The Tory politician, a remain campaigner, said that the complexity about Brexit is not something people in charge should "just skip over".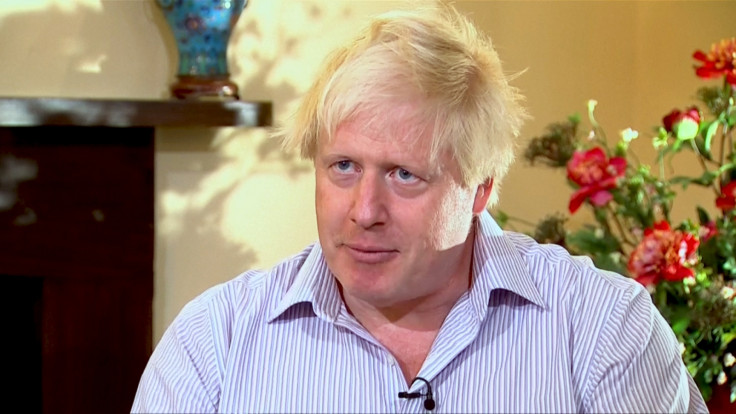 Some believe that Davidon's comments refererred to the fact that Johnson said last month that Brexit would make the UK "the greatest country on earth".
He also claimed that the UK will save £350m every week once it leaves the EU, suggesting that a large sum of this money should be spent on the NHS.
Davidson denied the comments are related to Johnson's remarks.
Earlier this week, May said she was pleased as progress had been made on the rights of EU citizens, but she did not add when the next phase of negotiations will begin.
However, European Commission President Jean-Claude Juncker said trade talks would only commence next month if "miracles happen."