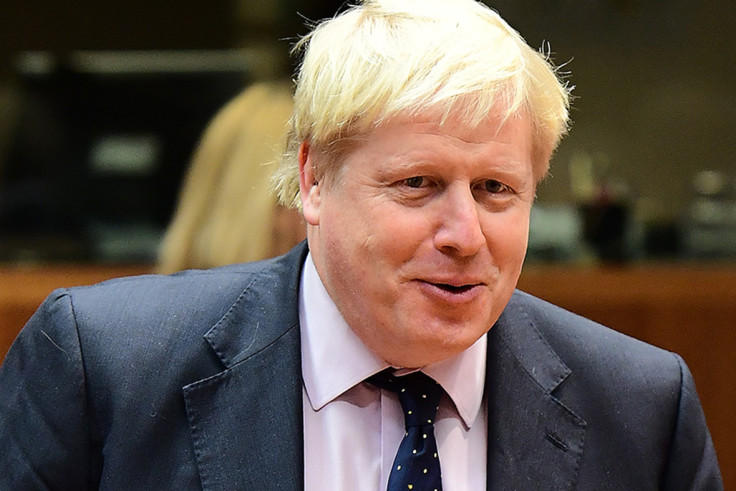 UK Foreign Secretary, Boris Johnson, came under heavy fire on Wednesday (30 November) after reports emerged that he had used an official visit to Serbia to promote one of his own books. Officials said that an event on Johnson's book, The Churchill Factor, held at a Belgrade bookstore, was not planned as a promotional exercise.
The Guardian reported that Serbian media has trailed the outing as about the book and pictures emerged of Johnson signing books and sitting in front of a large cardboard cut-out advert for the book.
One Labour shadow minister, Andrew Gwynne, told the paper that Johnson should not be "beating the drum for his own book sales" when his "responsibility is to lead the Foreign Office."
"The Tories should focus on delivering for the country, sadly they're more interested in furthering their own ends," said Gwynne.
Liberal Democrat foreign affairs spokesperson, Tom Brake, echoed Gwynnes criticism, accusing the Foreign Secretary of "moonlighting on a taxpayer-funded foreign visit" and saying it confirmed Johnson was "wholly unsuited" for cabinet office.
Sources told the Guardian that Johnson had asked for the event to not be about the book and was embarrassed when he arrived to find how it had been billed, they added that Johnson had signed books to be polite to some members of the public who asked for signatures.
The Foreign Office said that he had been invited to talk about freedom of the press.
Social media users reacted angrily to the allegations. One Labour Councillor called Johnson a "self-congratulatory-publicity-seeking-buffoon".
Another user said that Johnson's actions should be investigated.
Johnson was also accused of pushing his own book during other official engagements, in one instance giving a copy of his book to the foreign minister of New Zealand after diplomatic meetings.