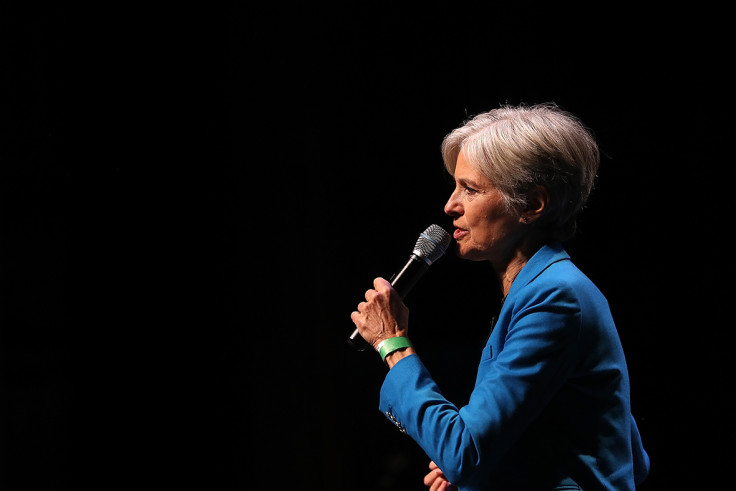 The paperwork for the third and final vote recount spearheaded by Green Party leader Jill Stein has been filed as Republicans deride the effort as "pointless".
Stein spoke on a local radio station to defend the recount, pointing out that 84,000 ballots cast in the state had not selected anyone for president.
"That is quite an unusual number," she told "Detroit Today with Stephen Henderson" on WDET radio. "Michigan has this very high level of under votes; that is, blank ballots," she said. Stein pointed out "this may be a tip-off, or a red flag that there's either been machine error, or in some cases tampering."
Stein's lawyer submitted a $973,250 (£770,000) cheque to Michigan's Board of Elections to pay to recount 4.8 million ballots. So far she has raised $6.7m of her now $9.5m goal for recounts in the battleground states of Michigan, Pennsylvania and Wisconsin. President-elect Donald Trump won by a combined margin of just 107,000 votes in those states.
Originally Stein set out to raise $4.5m, but the cost of the recount in Wisconsin ballooned from $1.1m to roughly $3.5m. Stein filed a petition for a recount in a Pennsylvania court early this week after officials said she had missed a deadline. And she is suing Wisconsin to recount the votes by hand after they said it was up to county officials to decide whether they could use electronic voting machines to conduct the recount.
Cybersecurity experts and statistician are backing Stein's campaign after they raised concerns about Russian hacks on the Democratic Party, vulnerabilities in electronic voting equipment, and statistical anomalies in some votes.
Democratic candidate Hillary Clinton has backed a by-hand recount in a court filing supporting Stein's case after the Clinton campaign was persuaded to join the effort. Clinton's campaign believes there is nothing to suggest vote tampering.
Republicans are deriding the recount. Trump called it a "scam" to fill the campaign coffers of the Green Party. And the Republican National Committee is now using it to fundraise.
"Help us fight back against Hillary Clinton and her allies as they drag our country through a pointless recount," said an email sent by the the Republican National Committee political director Chris Carr. The money, he said, would go to a "Recount Defense Fund".
"This recount is nothing but a distraction," Carr wrote, "and a preview of the lengths to which liberals are willing to go over the next four years to try to stop us."