Boris Johnson: Watch Mayor of London knock over Japanese child during game of street rugby [Video]
A video has been released showing the moment Mayor of London Boris Johnson knocked over a 10-year-old child while playing touch rugby in Tokyo.
Johnson joined children on a mini turf pitch on the streets of the Japanese capital to play a non-contact version of the game. In the footage, the 51-year-old Uxbridge and South Ruislip MP can be seen knocking 10-year-old Toki Sekiguchi to the ground as he charges forward towards the try line.
Johnson immediately apologised and shook hands with the boy, who claimed to have "felt a little pain".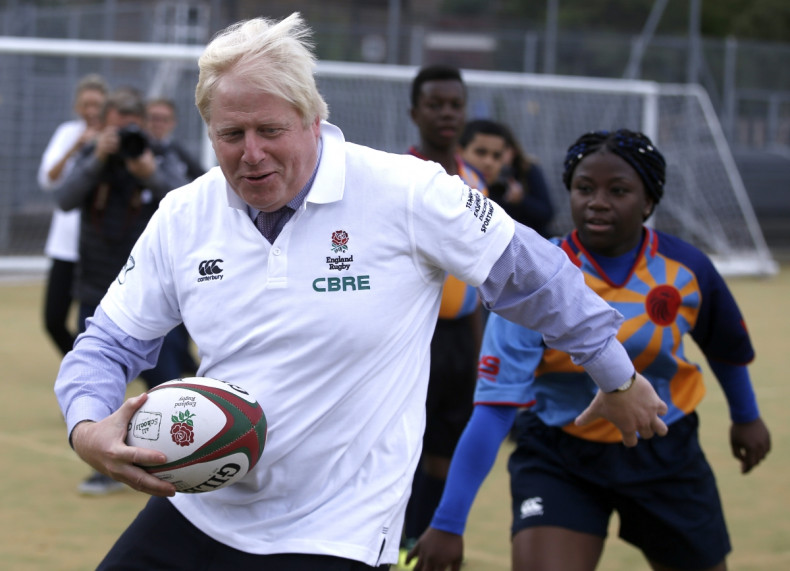 This is not the first time that the Conservative MP has been in trouble on the sports field. Last year he brought a child to the ground during a tackle he made in a kickabout outside his office in London. Johnson also rugby tackled retired midfielder Maurizio Gaudino during an England-Germany charity football match in 2006.
The Mayor of London is in Japan for three days to lead a trade mission as part of his plans to strengthen cultural ties with Tokyo, with the aim of encouraging investment, job creation and economic growth in London.