Boris Nemtsov murder: Chechen suspects 'confessed under torture'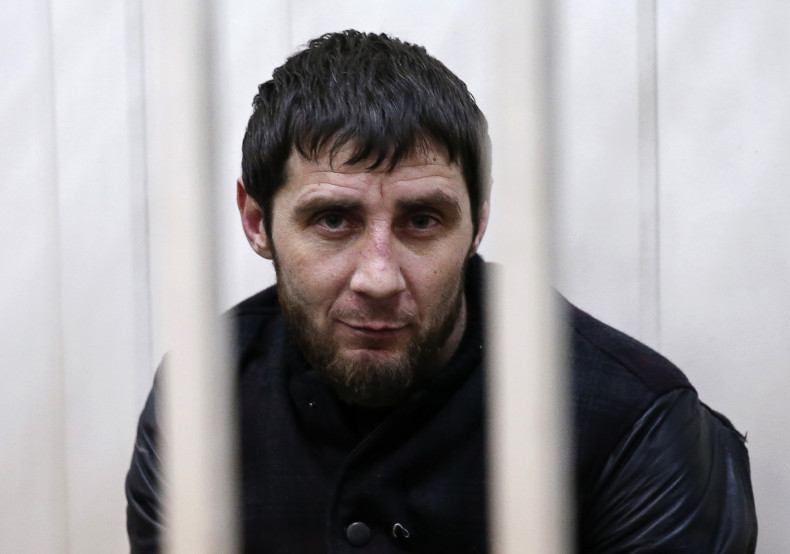 The main suspect for the murder of Russian opposition figurehead Boris Nemtsov, a former Chechen police officer, has confessed under torture to save a colleague, according to a member of the Kremlin's rights council.
Zaur Dadayev, one of five people arrested in connection with the murder of Nemtsov in Moscow, had "numerous wounds" on his body according to Andrei Babushkin, who visited his cell on Tuesday.
Two other people jailed for the Nemtsov killing, the Gubashev brothers, also told the Public Monitoring Commission about beatings and torture and withdrew their confession of guilt.
Dadayev, who served for 10 years in a police battalion in Chechnya, signed a confession stating his involvement in the crime after his arrest, judge Nataliya Mushnikova said.
Along with Dadayev, other four people were charged with gunning down Nemtsov on a Moscow bridge within sight of the Kremlin on 27 February while strolling home with his girlfriend.
The Islamist motives behind the killing were linked to Nemtsov's support of the French satirical magazine Charlie Hebdo, which published cartoons of Prophet Mohammed, after the January shooting in its Paris headquarters. Friends and colleagues of Nemtsov have rubbished claims that he was killed by Muslims enraged by the politician's defence of Charlie Hebdo.
The Kremlin's rights council reported that Dadayev spent two days with shackles on hands and foot and blindfolded with a bag over his head.
"They kept shouting 'Did you kill Nemtsov?'. I replied that I didn't," he said
"I was with a friend, my former subordinate Ruslan Yusupov when they arrested me. They said that if I confessed, they would've let him go. So I confessed. I thought I will save him, and they will bring me to Moscow alive," he said, according to MK news.
The Gubashev brothers also had bruises on the wrists and legs and signs of torture, according to the report.