Borussia Dortmund duo Ousmane Dembele and Christian Pulisic have confirmed turning down moves to Liverpool last summer.
The Reds were heavily linked with moves for both players during the summer transfer window prior to the start of the current campaign, but failed to land either player as they committed to the Westfalenstadion outfit. Jurgen Klopp is a big fan of the duo and even made a personal approach to sign the former.
Dembele caught the attention of a number of clubs after impressing for Rennes in the French league last season. Premier League giants Arsenal, Chelsea, Manchester United and reigning champions Leicester City were also keen to bring him to England along with the Reds, but the striker, who can operate in midfield or the flanks chose to move to Germany. He has impressed in his debut season in the Bundesliga – six goals and 14 assists in 32 appearances.
"I saw Klopp in Paris but I told him I had made up my mind to sign for Dortmund," Dembele told FourFourTwo.
"No, Ranieri speaks French from when he coached Monaco. I made the decision a long time ago, so going to Leicester was out of the question," he added.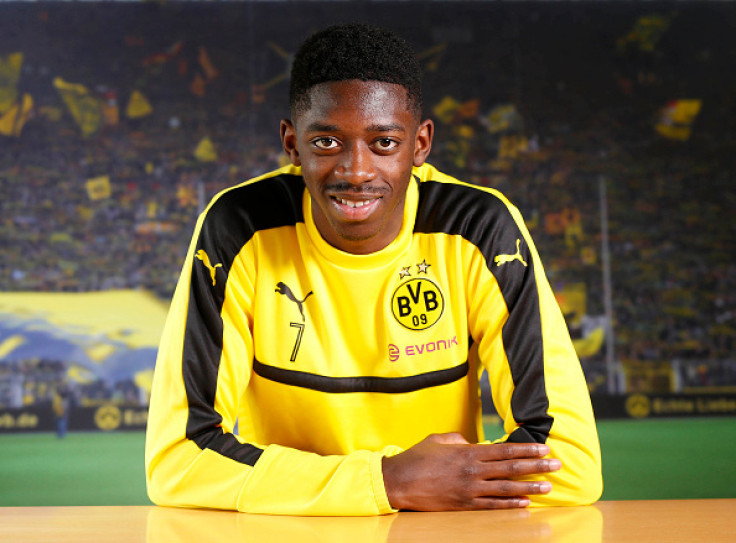 Pulisic, on the other hand, joined Dortmund in 2015 when Klopp was still manager of the Bundesliga club. But the United States international broke into the first-team last season and has now established himself as a regular member of the senior squad making 26 appearances in all competitions thus far.
The Merseyside club were heavily linked with a move during the summer transfer window with the Daily Mail reporting an £11m ($14.4m) bid in the final days of the transfer window. However, the right-winger has dismissed any future speculation by agreeing a new deal that will see Pulisic remain with Dortmund until at least 2020.
"I have respect for Klopp and I know him - he was very welcoming to me here - but I was never really thinking about going to Liverpool," Pulisic said, as quoted by the Liverpool Echo.
"Dortmund have given me everything. If I work very hard here I will play and I love this club."