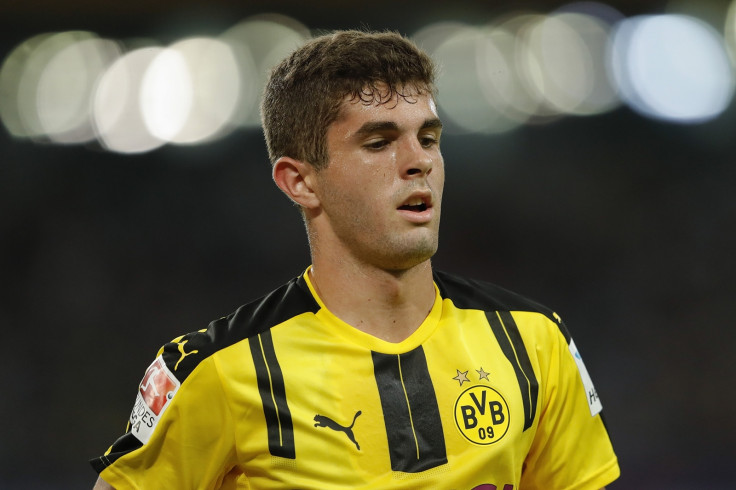 Borussia Dortmund starlet Christian Pulisic has declared his love for the Premier League. The 18-year-old midfielder has been strongly linked with a move to Liverpool in recent months – and has revealed he was inspired to play the sport after watching English football during his childhood.
Pulisic lived in England for a year at the age of seven and would attend Premier League games with his father. The US international has credited the English game with helping him to quickly establish himself as a key figure at the Signal Iduna Park.
"It's a big reason where I am today," the reported Liverpool transfer target explained, according to the Daily Mail. "A lot of people don't realise but it really brought on my passion for the game.
"After school every day, I was just out for hours in the park, playing with my schoolmates. That's really where my love for the game started to come alive and that was a big part of my development."
The attacking midfielder admitted he was a Manchester United fan during his youth and was particularly fond of the current club captain. "Wayne Rooney was my guy," he shared.
Pulisic – who was reportedly the subject of a big-money bid from Liverpool during the summer transfer window – said he loved the intensity of the English game. "There were so many players that just showed so much skill and confidence in their games. I just loved the English style," he shared.
His time in England also convinced Pulisic he could make a living from football. "I thought [before] it was just for fun," the sought-after starlet said. "I just started to love it so much and I said: 'Wow. I'm pretty good! I think I can do something with this game'."