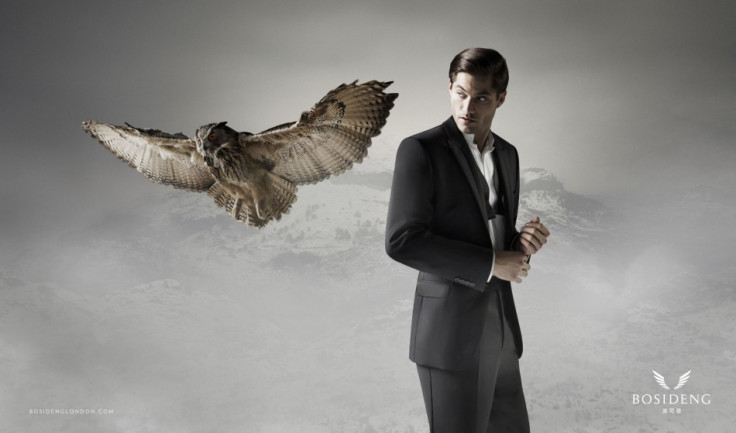 As Western retailers continue to invest in emerging markets, one Chinese fashion brand is heading in the opposite direction.
Bosideng, Asia's largest retailer and manufacturer of down apparel, is preparing to bring its premium menswear brand to London's West End.
The multimillion pound launch in prestigious South Molton Street, on 26 July, will be the company's first investment in global expansion.
The six-storey building, formerly the Hog in the Pound public house, will serve as the group's headquarters, and house its flagship down apparel and menswear store.
In China, Bosideng has over 30 percent of the domestic market for down apparel, but the brand is virtually unknown overseas. Is it up to the challenge of breaking into the UK high street?
The man in charge of Bosideng's expansion is Jason Denmark, the company's director of retail operations. Denmark previously held the same position at UK menswear specialist Greenwoods, which was bought out by a subsidiary of Bosideng in 2009.
"It's been a difficult journey," he says, "It was never going to be a natural fit for a Chinese brand to come into London and think that they could take over. That was never going to be the case."
Bosideng began life as a small business founded near Shanghai by its chairman Gao Dekang, in 1975. The Bosideng brand was launched in 1994. The company now operates over 8,500 stores, and produces clothing for brands such as Gap and Northface. Full-year profits to 31 March rose by 12.6 percent.
Despite its Mayfair address, the opening of the South Molton Street store will be a low-key affair, without celebrity razzmatazz, Denmark says.
"We would rather concentrate on delivering a good product. It [the product] should really sell itself. We have no ambition at the moment to do any ambassadorial figures."
The company will instead launch a viral campaign to raise brand awareness in the UK, using social networks such as Twitter and Facebook.
But who is its target customer?
"Over 25, aspirational, professional," Denmark says. "A guy who knows his fashion. He reads Shortlist. He reads Esquire. He looks for trends. He looks for innovation."
The company sees its closest high-street competitor for formal wear as Hugo Boss; for casual wear it will pit itself against the likes of Ralph Lauren. Suits will start at £400, while hand-made shoes will be available from £240.
With renowned fashion designers Nick Holland and Ash Gangotra signed up for three seasons, the company is confident that it will last the distance.
The designers, who recently worked with the former Oasis frontman Liam Gallagher on his label Pretty Green, have been involved with the project from the start, Denmark says, and are "engaged to work solely with the Bosideng brand in all design aspects of the range". Most of the range will be manufactured in Italy, with only 8 percent of production in China.
"Even though we are a Chinese retailer, it was always my intention to have a heavy European feel to the collection," Denmark says. "Once we establish ourselves in South Molton Street, our ambition is to open a ladieswear range within central London."