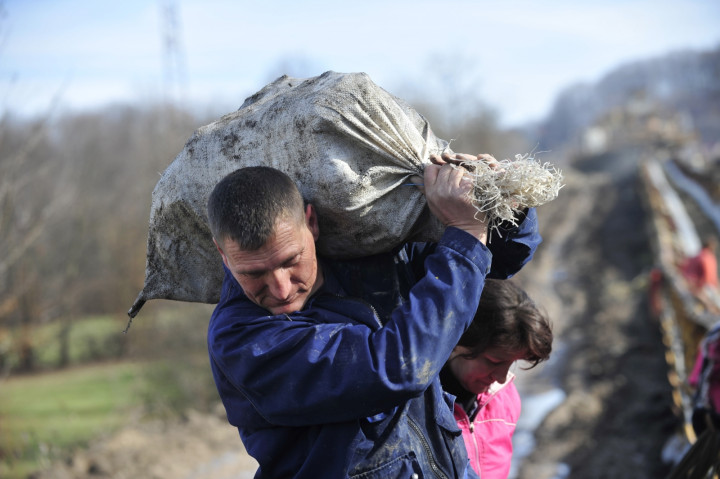 Thirty-four Bosnian coal miners have been trapped underground after an earthquake struck the central town of Zenica.
The 3.5 magnitude earthquake left the miners almost half a kilometre underground and rescue teams working to clear the debris and reach survivors.
The trapped workers have been underground for more than 16 hours and communication has now been established with them.
The manager at the Raspotocje mine in Zenica, Esad Civic, said that the rock burst caused by the earthquake was the third this year at the mine. The previous two bursts had injured 16 people.
"Out of 56 miners who worked in the afternoon shift on Thursday, 22 have left the pit while 34 remain trapped," he said in an interview with regional television.
"We have carried out all activities to assess the air quality, reduce the quantities of methane and pipe in enough air."
"We are communicating with them. They are doing well and have enough clean air to wait for the arrival of rescue teams."
Civic added that he expected the rescue operation for the miners to last several hours while Nermin Niksic, the regional prime minister, said that the rescue teams were "deploying superhuman efforts".
"The rescuers are deploying superhuman efforts to save their comrades. We have just spoken with them. They confirmed they are all together and doing well," he said.
The quake struck 53km northwest of the Bosnian capital, Sarajevo, and no other major damage was reported in the earthquake apart from a gas explosion which union leader Mehmed Oruc confirmed did not affect the tunnel that the miners were trapped in.